Donald Trump -- I'm Pulling Out of the Republican Debate!
Donald Trump
I'm Pulling Out of the Debate!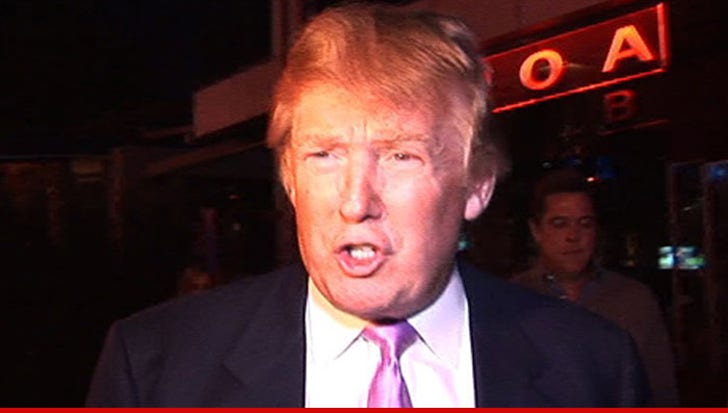 Breaking News
Donald Trump has fired himself ... and will no longer moderate a Republican presidential debate in Iowa later this month.
Trump made the announcement earlier today ... explaining he was 86-ing himself because he's still not convinced there's a strong GOP challenger ... and he wants to have the option to run himself ... if he feels like it.
Before Trump bowed out, several leading candidates had already made it clear they wouldn't participate ... including Mitt Romney, Rick Perry, and Michele Bachmann.