TMZ Live: Simon Cowell vs Angry Parents -- Showdown Over Howard Stern
TMZ Live
Simon & Howie vs Angry Parents
... Showdown Over Howard Stern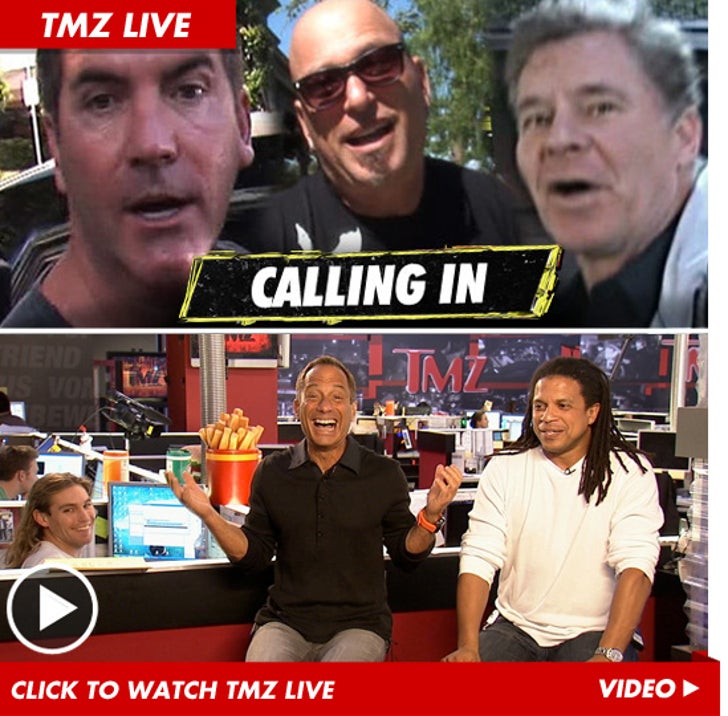 (1:40) Howie Mandell is on the phone -- he says it's "ignorant" to think Howard Stern is bringing his Sirius show antics to "AGT."
(8:00) Does that mean no anal ring toss?
(12:50) ESPN's Dan Patrick is on the line -- he says not-so-fast on crowning Chris Paul's Clippers the kings of L.A.
(13:50) Dan says the pressure's now on the Lakers to make a good trade.
(14:20) How does Dan -- a big Stern fan -- think Howard will do on "Talent"?
(23:40) Did Barbara Walters lie to President Obama's face when she told him she's retiring next year?
(32:40) Ellen's classic coming out scene.
(35:02) President of the Parents TV Council Tim Winter is upset about Stern on "Talent" ... and calls in to have his say.
(44:02) Who better to talk about Howard Stern on "Talent" than the show's mega-producer Simon Cowell?
(46:30) Harvey asks Simon about the "X Factor" controversy between Paula Abdul and Nicole Scherzinger.
(48:05) Simon suggests his singer on "Factor" has a target on her back.
(49:30) Ryan Seacrest may take over "Today" -- amazing how many jokes Simon already has for it.