Justin Bieber -- Dozens of Girls Injured During Norway Concert
Justin Bieber
Dozens of Girls Injured
During Norway Concert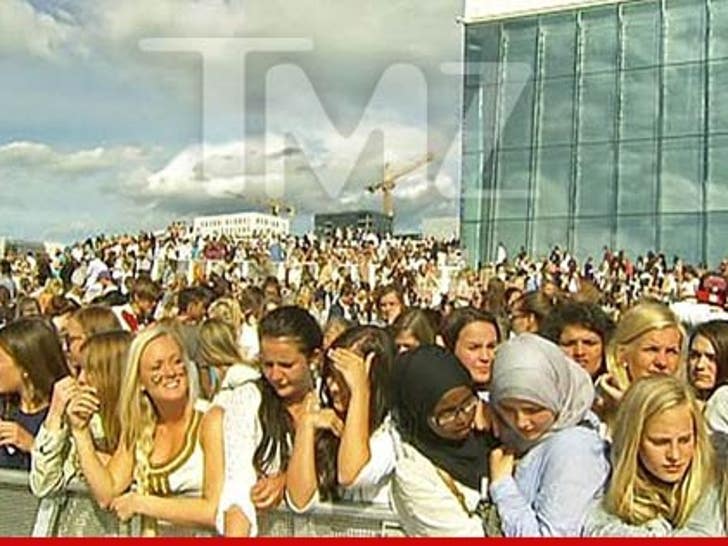 Oslo's mayor has launched an investigation into yesterday's near-catastrophic Justin Bieber concert in Norway -- after 49 teenage girls were injured in the fandemonium ... and 14 were taken by ambulance for emergency care.
No one was seriously injured, but Mayor Fabian Stang groused, "I have already called on the Emergency Planning Agency to examine the entire event from the planning stage to its implementation. We have to find out what went wrong and why it happened."
TMZ broke the story ... Oslo police nearly declared a state of emergency as tens of thousands of teenage Bieber fans descended on the city, mobbing the streets.
Mayor Stang said it got so bad ... he had to hide behind a tree at one point to avoid getting trampled.
Some people even tried to use inflatable rafts to reach the stage.
After the concert, Bieber was whisked away on a police cigarette boat.