Justin Blackmon Arrested -- NFL Rookie Busted For Aggravated DUI in Oklahoma
Justin Blackmon
NFL Rookie Arrested for
Aggravated DUI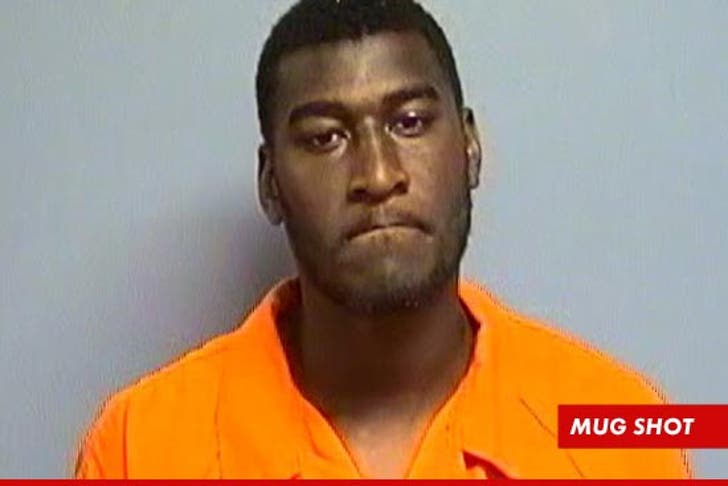 Breaking News
12:50 PM PT -- WHOAAAA!!!!! A police spokesperson says Blackmon took a breathalyzer test and blew a whopping .24 -- three times the legal limit.
3:10 PM PT -- Blackmon posted $1,000 bond and was released. He's due in court on Monday.
Justin Blackmon has not even played a game in the NFL yet, but he's already making headlines for all the wrong reasons -- he was arrested this morning for aggravated DUI ... TMZ has learned.
Blackmon, who played his college ball at Oklahoma State, was arrested in nearby Stillwater by the Payne County Sheriff. According to Oklahoma law, aggravated DUI applies to drivers with a .15 or higher blood alcohol level.
This would not be Blackmon's first DUI arrest. He was arrested in Texas in 2010 and suspended one game by his coach.
Blackmon was the number 5 pick in the 2012 NFL Draft, which took place on April 26.