Judge to Chris Bosh -- You Can't Take Your Daughter to the Olympics
Judge to Chris Bosh
You Can't Take Your
Daughter to the Olympics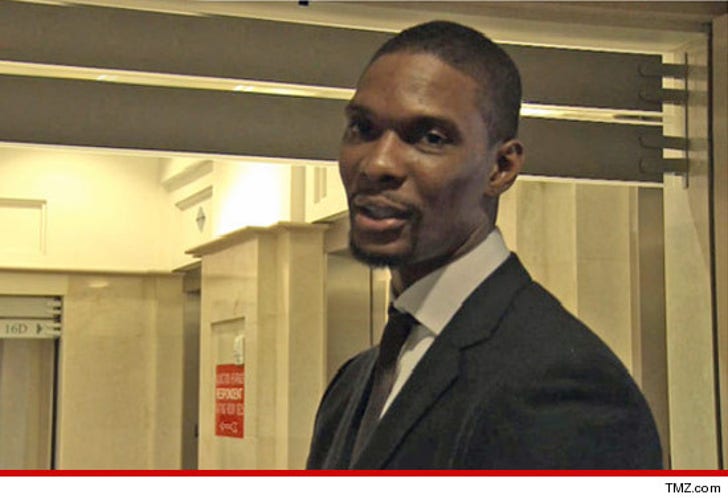 EXCLUSIVE
Chris Bosh's 3-year-old daughter will have to watch her daddy's 2012 Olympic run on TV -- a judge has refused to give the Miami Heat star permission to take his baby girl to London next month.
TMZ broke the story ... Chris asked the judge to give him the green light to take her to London to watch him play -- a move his baby mama Allison Mathis was fighting because of possible terrorism.
The judge mulled it over and has now sided with Mathis -- refusing to let Bosh take their daughter overseas. It's unclear exactly why the judge ruled against Bosh.
The judge said the couple is still free to hash out their own agreement outside court -- but we're told Mathis is refusing to budge ... so that's that. Sorry Bosh.