Jason Kidd Arrested -- NBA Star Busted for DWI
Jason Kidd
ARRESTED for DWI
After Single-Car Accident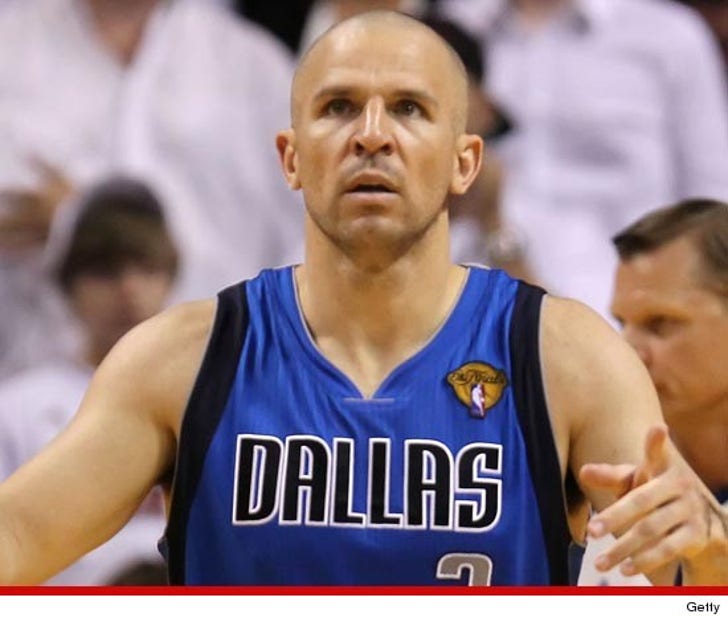 Breaking News
NBA star Jason Kidd was arrested for DWI this morning in New York ... Southampton Police tell TMZ ... after Kidd allegedly crashed his car into a telephone pole.
Kidd was the lone passenger in the accident, which police say happened around 1:56 AM. Police at the scene described Kidd as "being intoxicated."
He was taken to a local hospital to treat minor injuries. After being released from the hospital, he was transported to the local police station for processing.
Cops say the all-star point guard was then arraigned on a misdemeanor DWI charge in Southampton Town Justice Court and later released on his own recognizance.
Kidd won an NBA title with the Dallas Mavericks in 2011 ... but signed a three-year, $9.5 million deal with the Knicks on July 5.
The Knicks had no comment.