Halle Berry -- WHAT Concussion? Returns to Filming
Halle Berry
WHAT Concussion?
Returns to Filming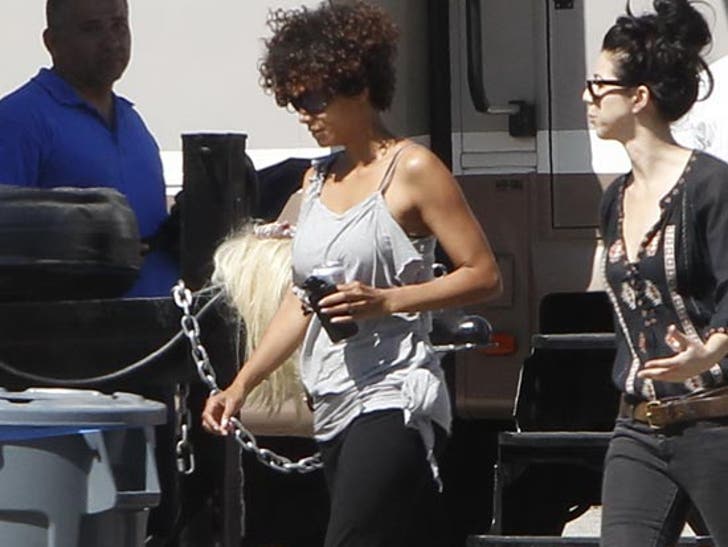 Halle Berry shook off a nasty blow to the head, and got back to work today after she was hospitalized during filming.
Halle had no visible injuries or bandages as she walked to her trailer on the LA set of "The Hive" -- her first day back at work since she was rushed to a hospital on Tuesday night.
As TMZ reported, Halle fell and hit her head while shooting a fight scene -- and people on set were concerned because she started throwing up after the fall ... a common sign of a concussion.
Obviously, Halle takes a licking.