Garrett Reid Dies -- Philadelphia Eagles Coach Andy Reid's Son Found Dead
NFL Coach Andy Reid
Son Found Dead
at Eagles Training Camp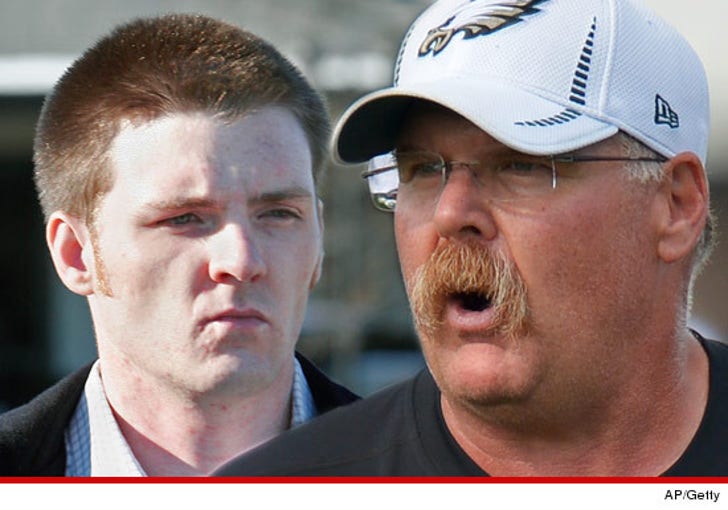 Breaking News
The oldest son of Philadelphia Eagles coach Andy Reid was found dead this morning in a dorm room at Lehigh University, this according to several reports.
The Lehigh University Chief of Police confirmed that Garrett Reid, 29, was found dead at Eagles training camp after a 911 call was placed at 7:20 AM ET. Reid was in camp assisting strength coaches.
Police said that at this point there is no evidence of foul play and the coroner's office said that an investigation is ongoing.
Eagles GM Howie Roseman announced the news to the press this morning, saying of Reid, "He's been strong for us, we're going to be strong for him right now."
Reid had a troubled past which included multiple drug-related arrests.