Nic Cage -- STRIP CLUBBIN' with Vince Neil
Nic Cage
STRIP CLUBBIN'
with Vince Neil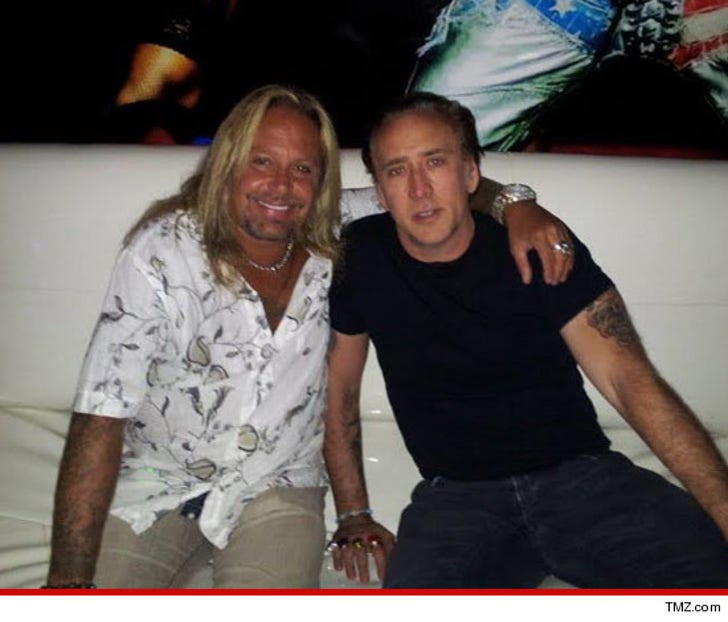 EXCLUSIVE
Wanna know where Nic Cage is spending his hard earned "Ghost Rider" money??
Hint: It's dark, covered in velvet and smells like daddy issues ... Vince Neil's Las Vegas strip club!!!!
Cage hit up Neil's "Girls, Girls, Girls" gentlemen's establishment this weekend following a Motley Crue concert ... and even posed for a picture with the boss man himself.
For the record -- Cage's wife Alice was with him the entire time ... which made Nic's evening really awesome or really terrible.