Chad Johnson Apologizes -- 'I Love Evelyn to Death'
Chad Johnson
Apologizes
'I Love Evelyn to Death'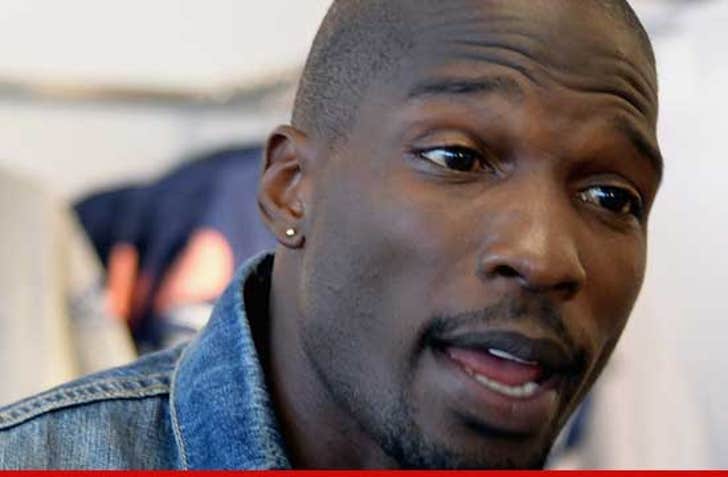 Breaking News
Chad Johnson has broken his silence ... and has issued an apology "To everyone for the recent events that have occurred" involving his wife Evelyn Lozada.
Moments after Evelyn filed for divorce, Johnson released a statement on his website regarding his recent domestic violence arrest ... saying, "I would like to wish Evelyn well and will never say anything bad about her because I truly love her to death."
He adds, "To all the fans and supporters I have disappointed, you have my sincerest apologies. I will stay positive and get through this tough period in my life."
Even though Johnson was dropped from the Miami Dolphins, the 34-year-old wide receiver doesn't believe his football career is over ... saying, "I will continue to be positive and train hard for another opportunity in the NFL."
And now this ... Chad just changed his Twitter picture to a sign that reads "Rock ... Hard place" with arrows pointing in opposite directions. Wonder what he's trying to say ...