Jerry 'The King' Lawler -- RELEASES VIDEO ... 'I Feel Like the Bionic Man'
Jerry 'The King' Lawler
RELEASES VIDEO
'I Feel Like the Bionic Man'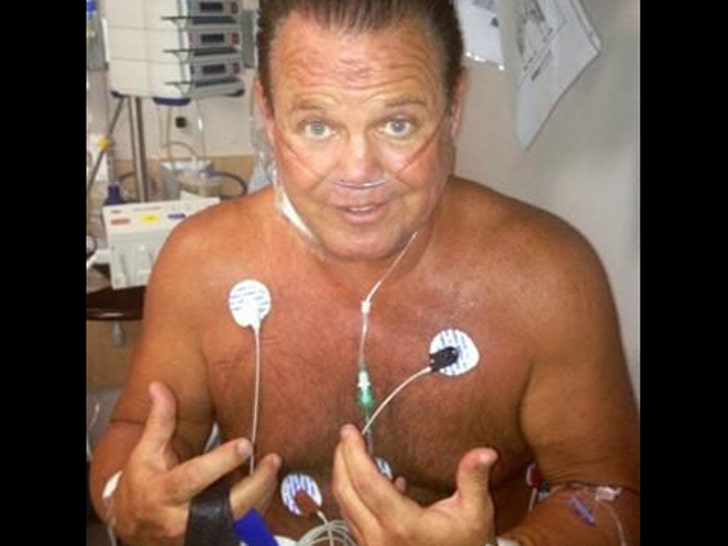 Jerry "The King" Lawler has released a VIDEO from inside his hospital room to show the world the progress he's made since suffering a heart attack earlier this week ... and it's pretty damn impressive.
In the clip, Lawler is standing up and speaking very clearly -- at one point he even cracks a joke about all of the wires connected to his body.
Lawler suffered a major heart attack on live TV in Montreal on Monday night during a taping of WWE's "Monday Night Raw." He's still being monitored in the cardiac unit ... and his recovery is going very well.
62-year-old Lawler closed out his video with a message to the "WWE Universe" ... thanking everyone for the support and well-wishes.