Chris Brown -- Flyin' Solo in L.A.
Chris Brown
Flyin' Solo in L.A.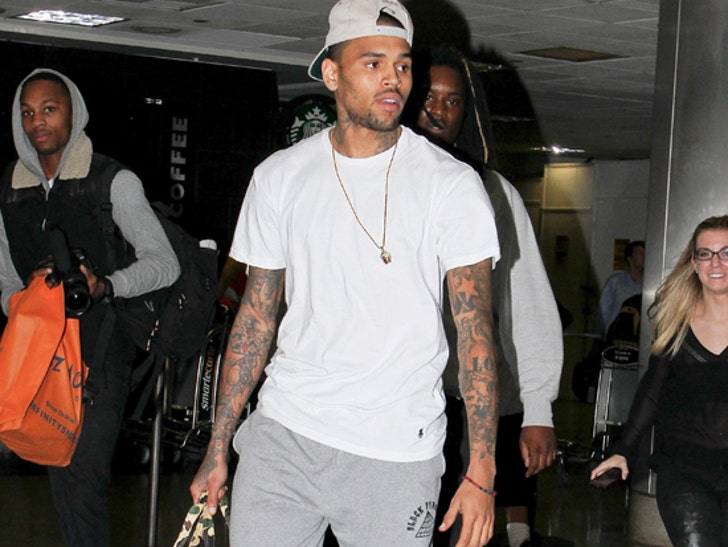 Breaking News
Chris Brown has touched down in Los Angeles ... looking like he lost about 90 pounds.
Brown announced this morning that he kicked his GF Karrueche Tran to the curb because he wants to concentrate on his "friendship" with Rihanna ... and by "friendship" he means he's going to take her to Bone Town.
As we previously reported, Karreuche -- like the rest of the planet -- believes Brown has been hookin' up with RiRi behind her back for a while. Duh.