Lindsay Lohan -- Hey LiLo, What's in the Cup?
Lindsay Lohan
Hey LiLo
What's in the Cup?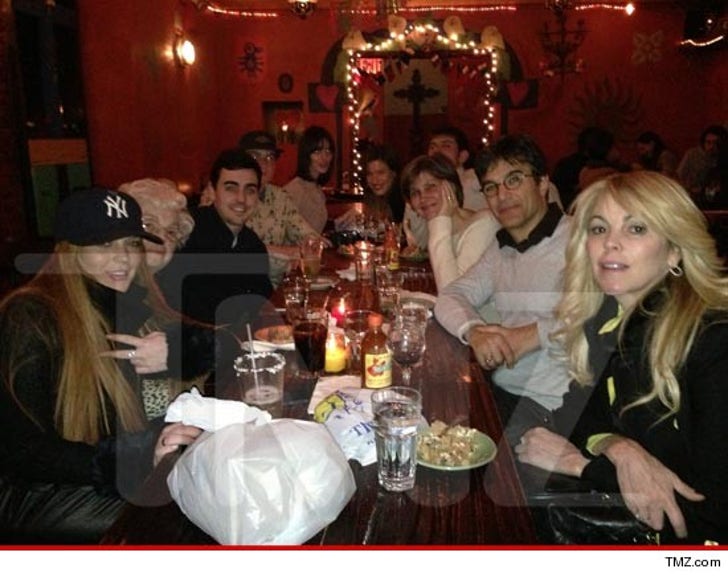 EXCLUSIVE
Lindsay Lohan celebrated the birthdays of two of her siblings last night in NYC, but the cup with the salted rim in front of her makes you wonder ... how much celebrating did she do?
According to our sources, Lindsay dined out with mother Dina, siblings Cody, Ali and Michael Jr., and even Lindsay's grandmother. It was a double celebration -- Ali turned 19 yesterday and Michael Jr. turned 25 the day before.
TMZ obtained a photo from the dinner ... and our eyes were immediately drawn to the drink in front of Lindsay ... the one with the salted rim.
But sources close to Lindsay tell TMZ the drink was a VIRGIN strawberry margarita and it wasn't Lindsay's ... it was her grandmother's.