Chad Ochocinco's New Girlfriend -- She's a WHOOTY ... White Girl with a Booty
Ochocinco's New GF
She's a WHOOTY
(White Girl with a Booty)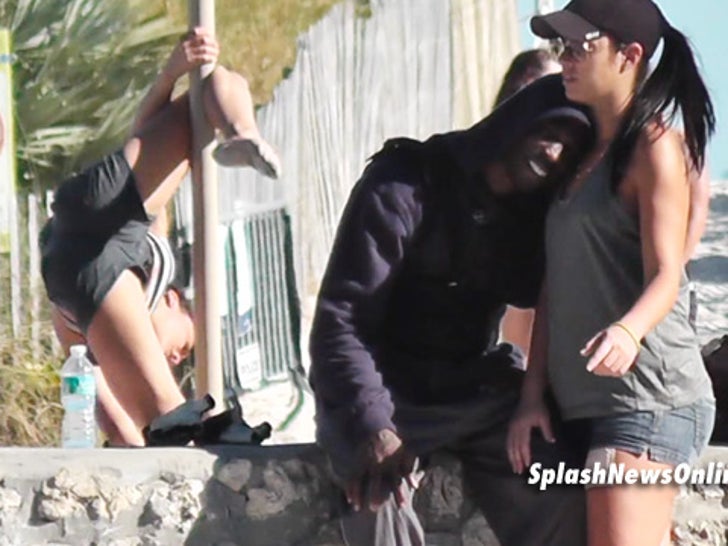 Chad Ochocinco's already on the rebound with a new chick ... and there's no denying it, girl's got some SERIOUS JUNK ... even compared to a random girl in the background doing stripper moves.
The video was shot a few days ago in Miami -- showing Ocho and his new lady getting touchy-feely near the beach ... and she's got an ass like an onion. It makes us wanna cry.
BONUS: While Ocho cuddles up with the mystery woman, some random chick in the background felt it was a great time to practice her stripper moves on a pole. Gotta love Miami.
FYI -- it's been six months since Ocho's domestic violence arrest ... when he allegedly headbutted his wife Evelyn Lozada. The two have since divorced.
UPDATE: The photo agency that shot Chad and the unnamed "whooty" tells us the video is from February 7. Right now Chad is in Spain with a different woman -- Lauren Popeil ... heiress to the Ron Popeil infomercial fortune.
A source close to Lauren tells us she and Chad are great friends taking in a Real Madrid soccer match -- but they're not "dating" yet.
Who knew Ocho could juggle so well?