'Deadliest Catch' Star Scott Campbell Jr. -- Rubber Jungle Fever
'Deadliest Catch' Star
Rubber Jungle Fever
With Big, Black Sex Doll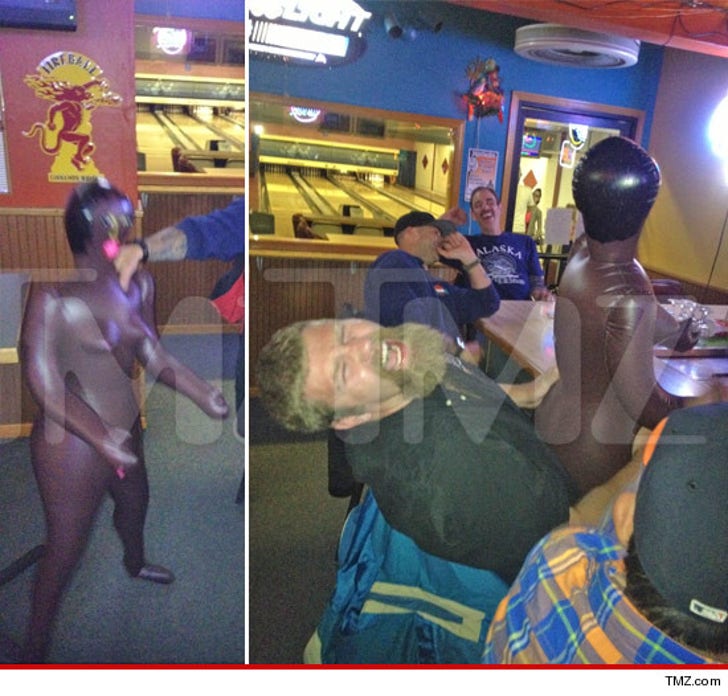 EXCLUSIVE
It's your typical love story ...
Man has simulated sex with a big, black inflatable woman ...
And it all happened to "Deadliest Catch" star Scott Campbell, Jr. -- who hit up a bowling alley in Kodiak, Alaska a few weeks ago when a bachelor party rolled in ... sex doll in tow.
So ... naturally ... Scott pretended to have sex with it.
We're told everyone had a blast -- including the doll.
(We hear she's kind of a whore)