Justin Bieber -- A Leopard (Audi) Can't Change Its Spots
Justin Bieber
A Leopard (Audi)
Can't Change Its Spots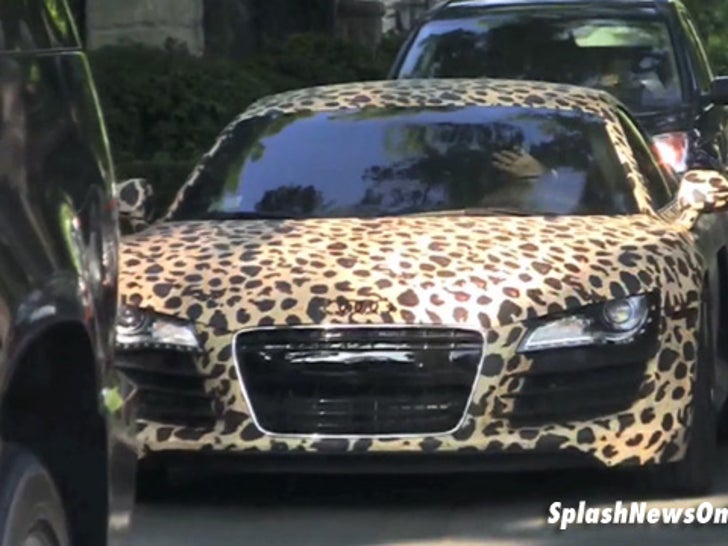 Seems Justin Bieber's giving his Ferrari a break ... 'cause the singer's leopard-spotted Audi R8 was spotted at various spots in L.A. this weekend -- including Miley Cyrus' home.
Cameras rolled as Bieber's ride left Miley's home in Toluca Lake, CA on Saturday ... and while it's unclear if JB was in the driver's seat, it sure looks like it could be him ('cause the driver's white).
According to reports, Bieber's R8 could be worth somewhere in the neighborhood of $150k.
FYI -- it doesn't appear Justin switched from the Ferrari to the Audi to curb his alleged speeding problem -- 'cause the R8 goes from 0-60 in 4.3 seconds and tops out at 186 mph.
Keyshawn ... you've been warned.