Chief Keef Pleads GUILTY in Speeding Case -- [Update: He Was Just Arrested Again]
Chief Keef
GUILTY in Speeding Case
[Update: He Was Just Arrested Again]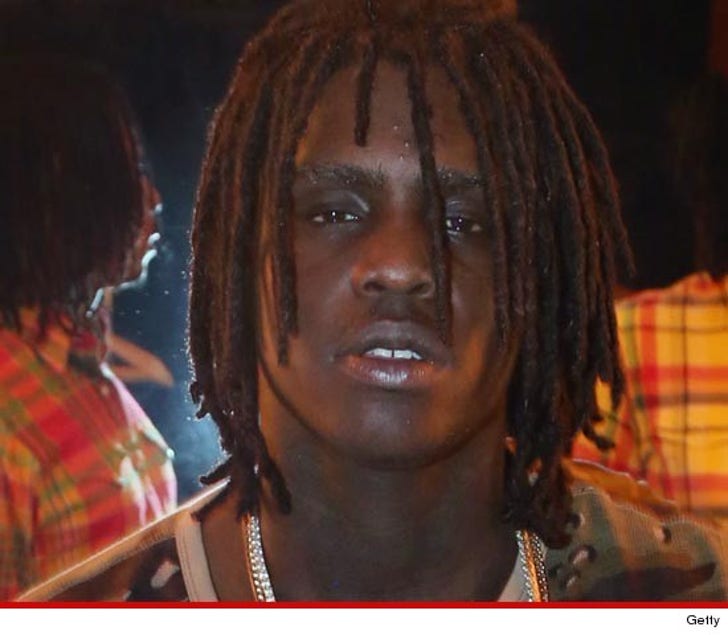 Breaking News
3:34 PM PT -- ... aaaaand Chief Keef has just been ARRESTED again.
Keef was leaving the courthouse where he pled guilty to speeding, when cops arrested the rapper for a completely SEPARATE incident.
We're told the arrest stems from a criminal trespass complaint that was filed back in May. Law enforcement tells TMZ ... Keef had been trespassing at a housing complex on the south side of Chicago and had repeatedly been told not to come back.
We're told cops were waiting for Keef outside the courthouse because they knew he would be there ... and once he emerged, the 17-year-old was almost immediately taken into custody.
It's a good thing Chief Keef's rich ... 'cause he's gonna need a chauffeur after an Illinois judge banned the rapper from driving for 18 MONTHS for going 110 in a 55 last month.
The 17-year-old rapper pled guilty to one count of driving more than 40mph over the posted speed limit -- and in exchange, the judge sentenced him to 18 months of conditional discharge ... in which Keef is FORBIDDEN from driving a vehicle.
The judge also ordered Keef to submit to random drug testing throughout the 18-month term. He'll also be required to complete 60 hours of community service, pay a fine, and finish a traffic safety school.
As we previously reported, Keef was pulled over back in May when cops in Northfield, IL spotted the rapper's 2011 BMW X6 M flying down Edens Expressway at 3:45 AM. He only had a learner's permit at the time of his arrest.