Julianna Margulies -- 'Good Wife' in Bad Trouble -- Headed for Trial
Julianna Margulies
'Good Wife' In Bad Trouble
Headed For Trial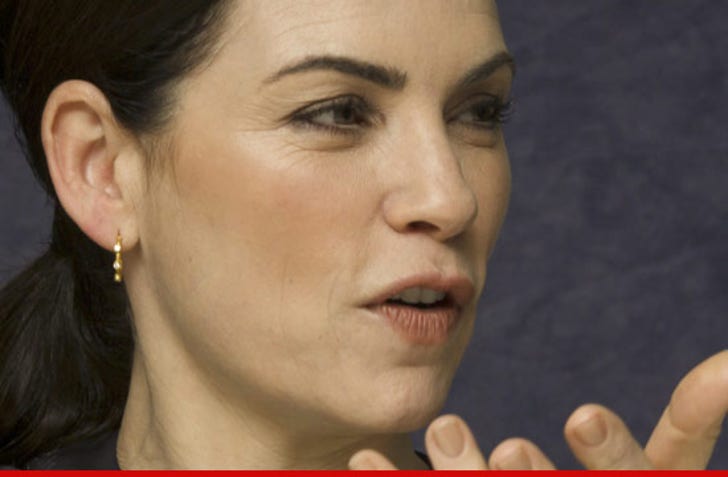 EXCLUSIVE
Julianna Margulies just flamed out in court ... and she'll have to face a jury for allegedly screwing her former managers over.
A judge just rejected her motion to dismiss a lawsuit filed by D/F Management. The company claimed in a lawsuit it filed against her that they secured her roles in both "The Good Wife" and a L'Oreal deal that made Julianna the spokesperson.
The judge ruled that there's enough evidence to warrant the case going to trial.
D/F Management accuses Julianna of firing them and then cutting off their 10% commission on the show and the commercial. D/F wants $420,000 in back commissions and they also want a cut of her future earnings.
The trial date has not been set.