Paula Deen -- Target's Dropping Me Too!
Paula Deen
Target's Dropping Me Too!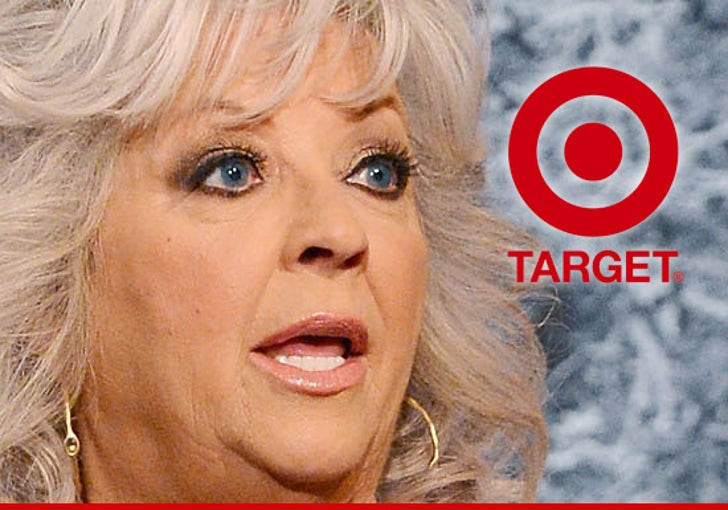 EXCLUSIVE
Paula Deen's in the crosshairs at Target -- with the retail chain telling TMZ they will NOT continue to do business with the chef in the wake of her N-word scandal.
FYI -- Target offers a variety of Paula Deen cookware ... including pots, pans and skillets.
A rep for Target tells TMZ ... "We have made a decision to phase out the Paula Deen merchandise in our stores as well as on Target.com. Once the merchandise is sold out, we will not be replenishing inventory."
Meanwhile, Puma has yet to drop Aaron Hernandez. Just sayin ...