Kim Zolciak -- Calls BS on Pregnant Smoking Pics, Threatens Legal Action
Kim Zolciak
Calls BS
on Pregnant Smoking Pics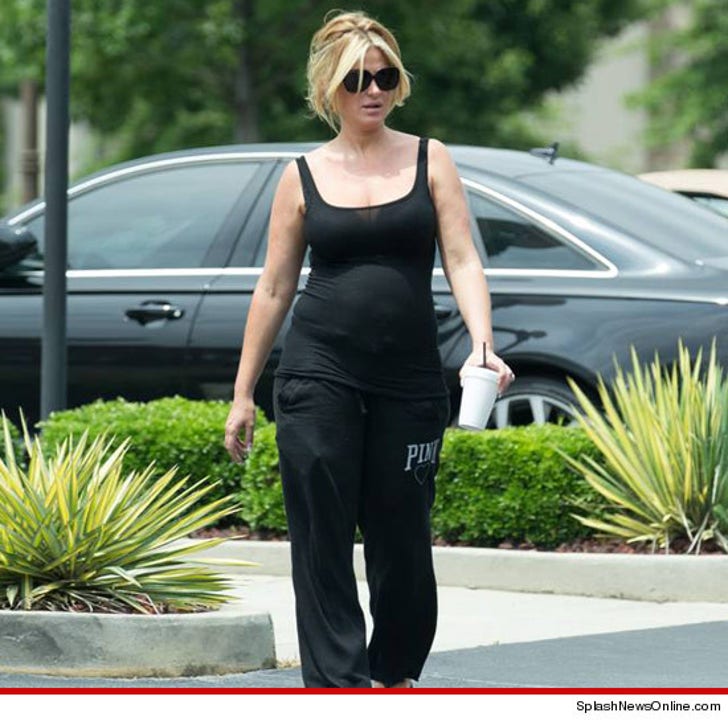 EXCLUSIVE
Kim Zolciak isn't trying to smoke out her fetus -- and instead claims the shots of her puffing a cigarette while pregnant were NOT shot yesterday ... TMZ has learned.
Sources close to Kim tell us, she has sent a cease and desist letter to the agency ... accusing them of purposely deceiving the public about 2 sets of photos they shot.
Kim is claiming the shots of her smoking were taken quite some time ago ... though she doesn't remember exactly when.
We're told Kim says she was actually photographed yesterday by the agency (above) -- while wearing black sweat pants -- but not smoking.
According to our sources, Kim feels the agency defamed her by creating a made-up scandal -- and she also claims the photog was trespassing when the smoking pics were taken.
Sources tell us the independent photog, who works for the agency, was on private property ... so they've pulled the smoking photos.
We're told Kim also wants an apology ... but still might sue.