Rihanna -- Karaoke Hoggin' in Germany
Rihanna
Karaoke Hoggin'
In Germany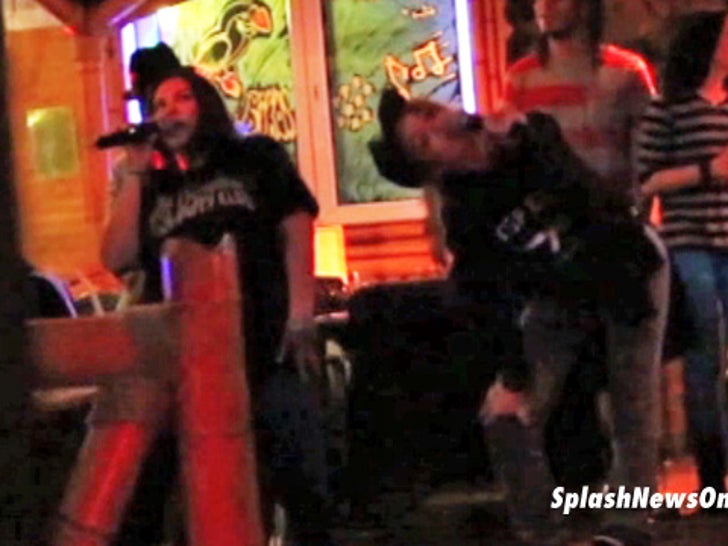 Rihanna violated karaoke etiquette at a bar in Germany this weekend -- hogging the mic to yell and sing her way through TWO songs in a row -- but it's Rihanna so no one complained ... duh.
It all went down at the Thai Royal Bar in Cologne ... where a baseball cap-sportin' Rihanna and a friend sang "Don't Speak" by No Doubt ... followed by "Sex on Fire" by Kings of Leon.
Rihanna's currently on a world tour -- and is scheduled to perform in Germany tomorrow night ... so, kinda badass that she's also hitting up karaoke bars and singing during her down time.