Televangelist Benny Hinn -- Heckled at Airport ... 'World's Greatest Scammer'
Televangelist Benny Hinn
Heckled at Airport
'World's Greatest Scammer'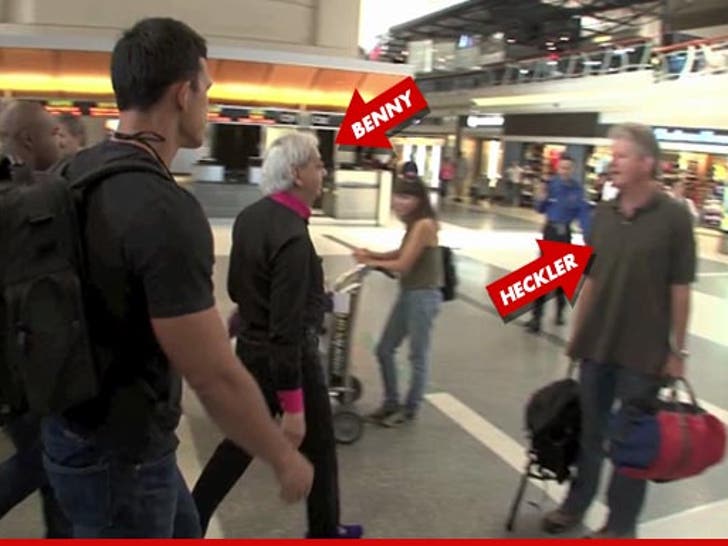 Televangelist Benny Hinn is a legendary scam artist who steals sick people's social security checks in the name of bogus faith healing -- at least according to one loudmouthed heckler at LAX, who's damn lucky Hinn's security didn't kick his ass.
60-year-old Hinn was making his way through LAX Friday with 5 bodyguards when the heckler sounded off ... big time ... calling Hinn the "world's greatest scammer" among other things. The man then continues his tirade after Hinn gives him the cold shoulder. Watch the clip.
But despite some death stares from Hinn's security, the man was left unscathed , which is surprising ... because Hinn's previous heckler wasn't so lucky.
One of Hinn's close advisers tells TMZ, Hinn's security had pounced on another heckler just days before in Brazil when the man threatened the master pastor during a sermon.
Hinn's rep says the heckler was "peacefully removed" from Hinn's audience ... but when the man became violent, he had to be "subdued." And you know what that means.
In the name of the Father, the Son, and the Holy Beatdown.