The Black Keys -- Sponsoring Little Leaguers ... With BAD ASS Jerseys!
The Black Keys
Sponsoring Little Leaguers
With BAD ASS Jerseys!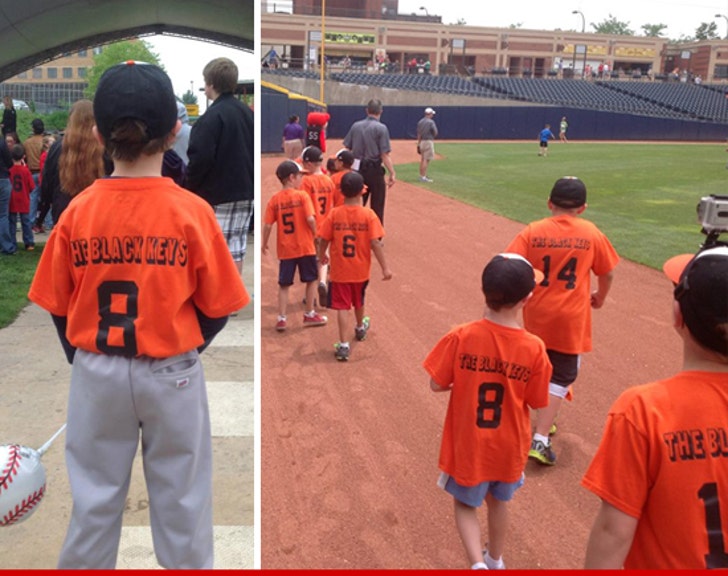 EXCLUSIVE
The Black Keys just put local pizza places and hardware stores in Akron, Ohio to shame -- cause the group just sponsored their own little league team in town ... and hooked 'em up with some pretty kick ass jerseys!
Keys drummer Patrick Carney tells TMZ ... he used to play for the West Akron Baseball League in Ohio decades ago with his childhood best friend. So when his BF asked him to sponsor his lil bro's team this year, he jumped at the chance to give back.
The WABL's president says it only cost the group $300 to make it happen ... and everyone on the team couldn't have been happier with their involvement.
The best part -- after the season was over ... Patrick and keys band mate Dan Auerbach told the kids to send mail them their jerseys and they'll autograph every single one.
Beats a participation trophy.