Jake the Snake -- I Lost 70 Lbs Doing Yoga & I'm Ready to Rumble!
Jake the Snake
I Lost 70 Lbs Doing Yoga
& I'm Ready to Rumble!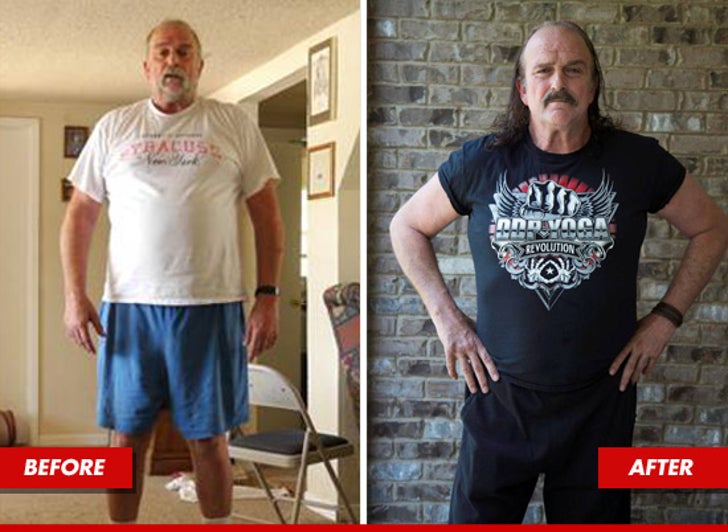 EXCLUSIVE
Jake the Snake has downward-dogged his way to a better life ... the wrestling legend sweated off nearly 70lbs doing an intense yoga program ... and now he's hoping to get back in the ring.
The program Jake's been on was created by fellow wrestler Diamond Dallas Page -- called DDP Yoga -- and we're told Jake's been doing it for about 9 months now.
Diamond Dallas tells us ... a year ago when he met Jake he was "over 300lbs, on the booze, pain pills and crack." FYI -- it's well known that Jake suffered from substance abuse for years.
DDP tells us, he started Jake on the program, doing 1 or 2 sessions a day and eating clean. He says Jake not only shed the weight ... but it helped keep him clean and sober for months.
Jake tells TMZ ... he's making that goal a reality, explaining, "I will never give up ... I want a life again and I am pursuing that. The Rumble will define it."
Now check out Jake transforming ...