Dina Lohan -- Parties Like a Drunken Sailor!
Dina Lohan
Parties Like a Drunken Sailor!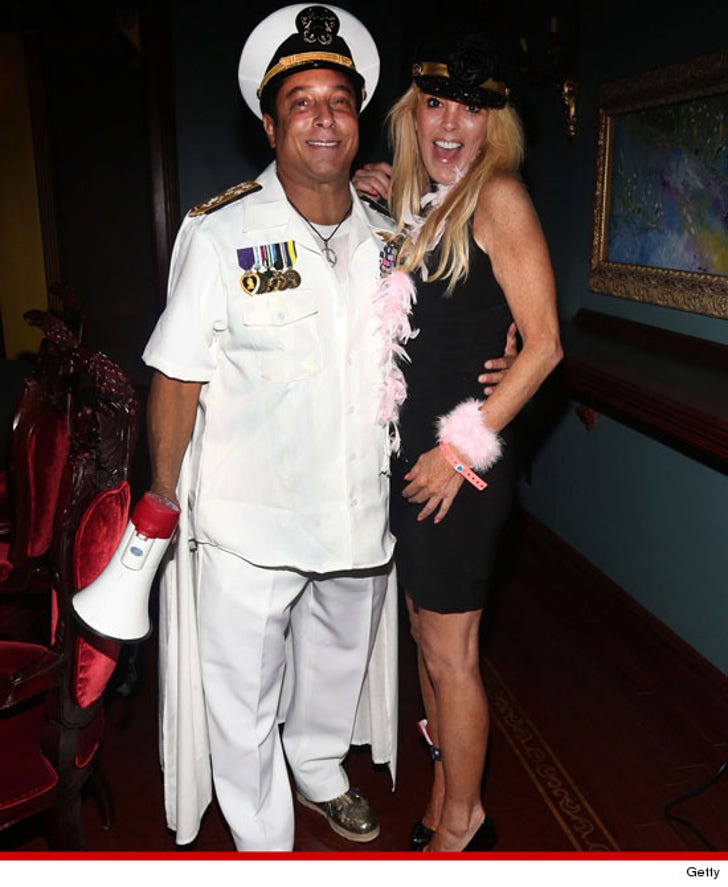 EXCLUSIVE
Dina Lohan may not have encountered 15 men on a dead man's chest at a Labor Day party, but it sure looks like she found that bottle of rum.
Dina, who played Tennille to a very eccentric Captain -- millionaire Sir Ivan Wilzig -- partied Sunday at Ivan's estate ... which people call the Playboy Mansion of the East Coast.
Several party-goers tell TMZ ... Dina went full bore, slurring her speech and at times zoning out, as she bragged that Oprah was interviewing her today for the Lindsay Lohan docu-soap.
We're told Dina was telling people at the party -- billed as "Sailors and Sinner Soiree" -- she was a good mother. She also said there was nothing ever wrong with Lindsay.
Even Lindsay doesn't believe that anymore.