Melanie Griffith -- I'm So Proud My Daughter's a Sex Slave
Melanie Griffith
I'm So Proud My Daughter's
a Sex Slave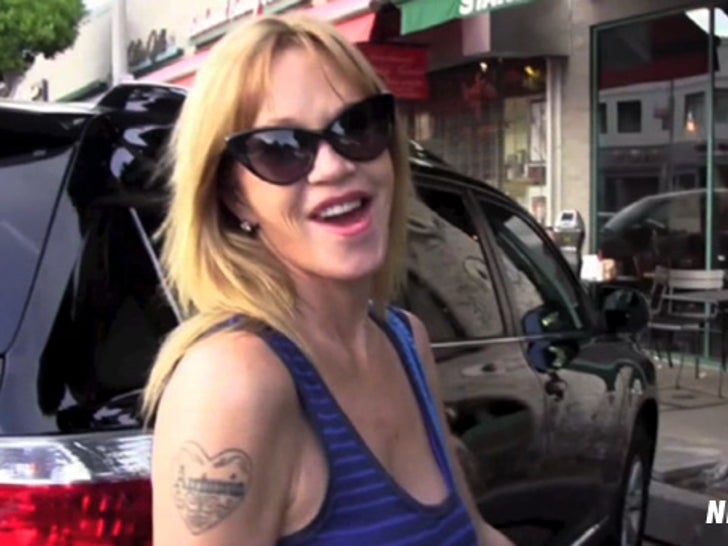 Melanie Griffith couldn't be happier for her daughter Dakota Johnson ... saying she's the "proudest mom ever" now that Dakota's playing a nymphomaniac sex slave in the "Fifty Shades of Grey" movie.
You'll recall, Griffith's daughter has just been cast in the role of Anastasia Steele, the protagonist in "Fifty Shades of Grey" alongside Charlie Hunnam (as Christian Grey).
If you know anything about the books, you'll know Anastasia becomes entwined in a disturbing and violent BDSM affair with Christian Grey, essentially becoming Christian's sex-addicted slave. You know, every mother's dream.
At least for Melanie ... watch the clip.