'Oh Sweet Lorraine' -- 96-Year-Old Songwriter Making Bank
'Oh Sweet Lorraine'
96-Year-Old Songwriter
Making Bank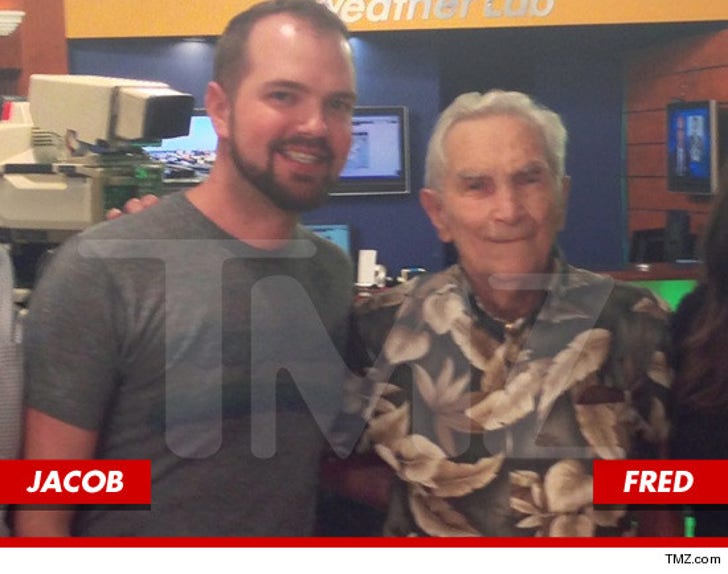 EXCLUSIVE
Don't feel too bad for this guy ... the 96-year-old songwriter behind the tearjerker "Oh Sweet Lorraine" (which he wrote about his recently deceased wife of 75 years) is rolling in dough after his song skyrocketed to the top of the charts, TMZ has learned.
Sources involved with the song's production tell us, Fred Stobaugh's "Oh Sweet Lorraine" -- performed by singer Jacob Colgan -- has already sold more than 100,000 copies on iTunes, more than Justin Timberlake and Miley Cyrus' latest singles ... earning $.70 on the dollar.
But iTunes sales are just the tip of the iceberg ... we're told Fred and Jacob have gotten tons of lucrative licensing offers from around the world ... one in excess of $100,000.
A little background: Fred submitted the song's lyrics for a recent competition in Illinois, and the story about Fred and his wife caught fire on the Internet.
It's unclear exactly how much Fred's raking in, but we're told he's getting the lion's share of the profits.
And Fred's plans for his new fortune? New hearing aids, we're told.
Another funny thing ... our sources say when Fred was told he beat out JT on iTunes, he didn't know who that was ... same with Miley. But he did ask, "Is that Billy Ray's daughter?"
We're guessing they didn't show him her VMA performance ... since he's still breathing.