Bodybuilding Icon Joe Weider -- Not As Rich As You'd Think
Bodybuilding Icon Joe Weider
Not As Rich As You'd Think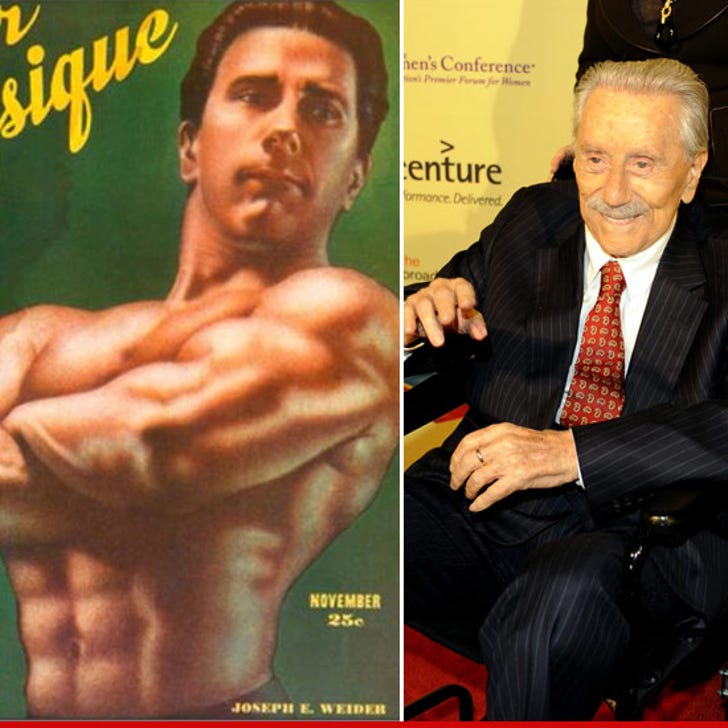 EXCLUSIVE
Who could possibly be upset at amassing a $35 million fortune in their lifetime? Bodybuilding icon Joe Weider ... 'cause he should be worth WAYYYYY more than that.
TMZ has obtained Weider's will -- filed with the court after he passed away in March at the age of 93. According to the docs, Weider's estate was worth $35 mil.
So, why is the $35 million smackeroos a bit of a disappointment?? Allow us to explain:
First, Weider was the undisputed KING of bodybuilding for more than 50 years and slapped his name on everything from dumbbells to workout gloves. Cha-ching.
Next ... Weider not only co-founded the Mr. Olympia contest, he launched multiple uber-successful fitness magazines including Muscle & Fitness, Shape and Men's Fitness. Cha-Ching.
But the biggest reason we're shocked at the number -- Joe founded Weider Nutrition in 1936 (which many consider the first sports nutrition company) ... which later became Schiff Nutrition International ... which was bought out by a German food company in 2012 for $1.4 BILLION!
CHA-CHIIIIIINNNNNGGGGG!!!!
Problem is ... judging from his will, it appears Joe may have gotten rid of his ownership in the company before it blew up ... and in his final days, he was forced to live on his meager $35 million.