Tom Hanks -- Newbie Lawyer Tanked Domestic Violence Case
Tom Hanks
Newbie Lawyer
Tanked Domestic Violence Case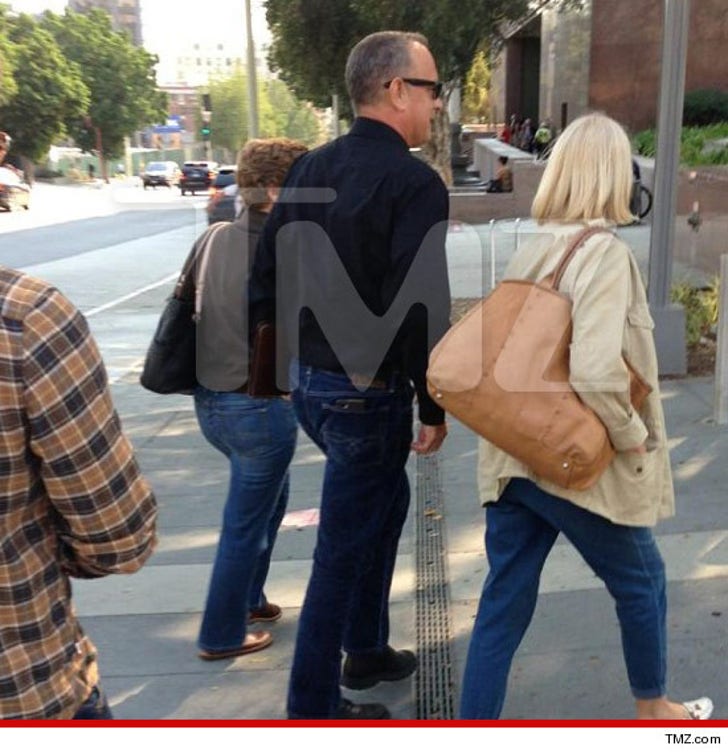 EXCLUSIVE
The person who torpedoed the domestic violence case in which Tom Hanks sat as a juror is a rookie lawyer, fresh out of law school ... TMZ has learned
The lawyer is a 31-year-old woman who graduated last year from an L.A. law school. TMZ broke the story ... she approached Tom Hanks in the stairwell of the courthouse and started gushing about what a great guy he was to sit on a jury -- a BIG no no. Once the judge found out, the case fell apart.
Turns out ... she's part of a volunteer program in the L.A. City Attorney's Office, where newbie lawyers work for up to one year and get experience trying real cases. It's great for them. As for what the City Attorney gets -- cheap labor, because the lawyers don't get a cent for their work.
Sources inside the City Attorney's Office tell TMZ ... there's a lot of controversy over the program. Some of the seasoned lawyers are grousing that the younguns are not experienced enough to handle criminal cases.
As for the starstruck lawyer in the domestic violence case -- we're not using her name because it's unfair to taint her for a rookie mistake.
After all, it WAS Tom Hanks.