Ken Norton Dead -- Ex-Heavyweight Boxing Champ Dies at 70
Ken Norton
Ex-Heavyweight Boxing Champ Dies at 70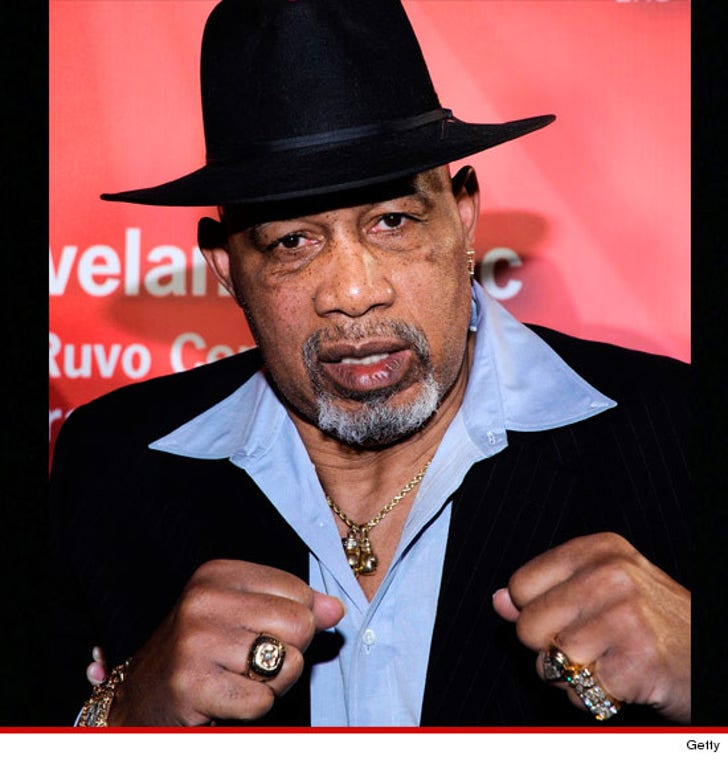 R.I.P.
Former heavyweight boxing champ Ken Norton -- who had 3 classic fights with Muhammad Ali -- died today in Las Vegas ...according to his son.
Norton had been in failing health for several years after a series of strokes.
Norton defeated Ali -- breaking his jaw in the process -- during their first non-title fight in 1973. They faced each other in the ring two more times ... with Ali winning both.
Their last battle was the 1976 classic held in Yankee Stadium (below).
Norton was awarded the WBC Heavyweight title in 1978, when reigning champ Leon Spinks refused to give Norton -- the top contender -- a shot at the belt.
However, Norton lost to Larry Holmes a few months later ... in his first defense of the belt.
His boxing career began while he was serving in the U.S. Marine Corps in the mid to late 60s -- and he was a 3 time heavyweight champ in the Corps.
Norton's son said his dad was in hospice when he died today. He was 70 years old.