Chuck Liddell -- King of the Octonauts
Chuck Liddell
King of the Octonauts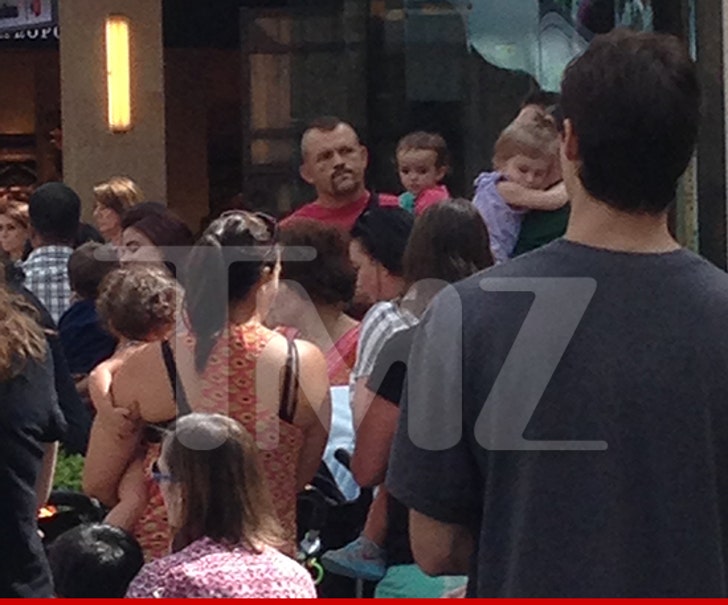 EXCLUSIVE
UFC Hall of Famer Chuck Liddell fought an intense battle in L.A. this week -- no octagon ... just octonauts.
The Iceman waded through hoards of children at the Topanga Mall -- daughter in tow -- to check out "Octonauts! Live" ... a stage production based on the popular Disney show.
The kiddie crush was all smiles as they gazed at Captain Barnacle and Kwazii -- but by the look on Chuck's face, he just took one for the team.
Watch the show open and listen to the theme song ... you'll understand.