Christopher McDonald -- 'Last Call' for Booze & Fan Photos at Yankees Game
Christopher McDonald
'Last Call' for Booze & Pics
At Yankees Game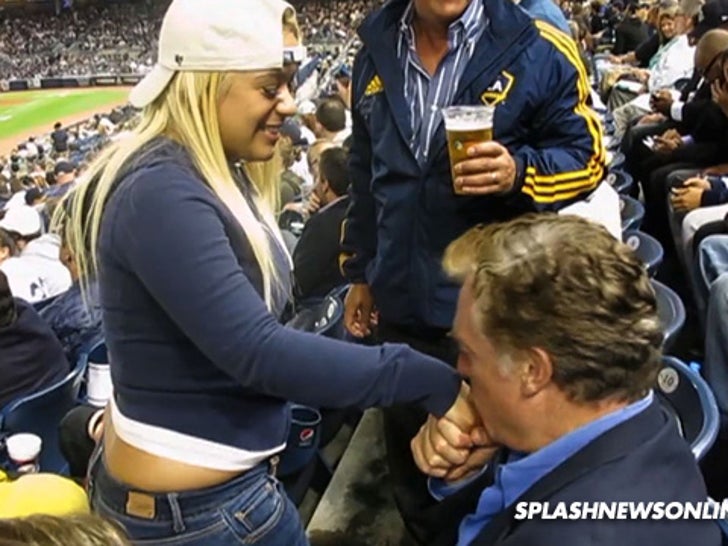 Christopher McDonald earned his Yankees fan pinstripes last night by being the coolest guy ever when an obnoxious fan interrupted his night at the Stadium.
It went down during the late innings of future Hall of Famer Mariano Rivera's final game at Yankee Stadium ... so an important game for a native New Yorker like Christopher to enjoy without being disturbed.
But you gotta see how he handled a young lady -- who may or may not have been over-served ... and wanted nothing more in life than to have a photo with Shooter McGavin. Total class act.
As the beer lady put it during the clip ... "Last call, last call!!"
Hey Chris, at least the fan left before Mariano took the mound.
Note: No beer was spilled in the taping of this clip.