'Breaking Bad' Star Aaron Paul -- I Need a Job, BITCH!
'Breaking Bad' Star Aaron Paul
I Need a Job
... Bitch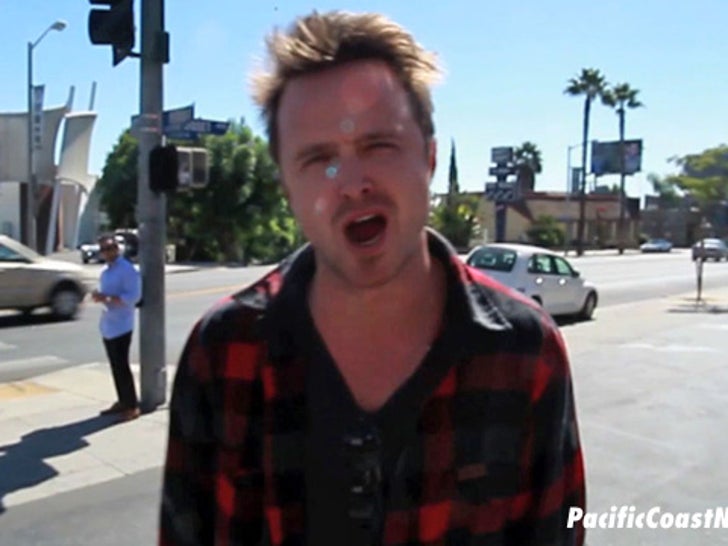 Didn't take long for Aaron Paul to get back on the job hunt ... 'cause just hours after "Breaking Bad" aired its final episode, Jesse Pinkman was already pounding the pavement looking for work.
Paul and his super hot wife Lauren Parsekian took a stroll on the Sunset Strip today ... and couldn't have been nicer -- talking to fans, waving at tour buses and just being their generally awesome selves.
In fact, when asked if he was relieved about not having to answer the constant barrage of "What's gonna happen to Walt?" questions, AP seemed genuinely bummed out ... before joking about his employment status.
Don't worry too much about Aaron -- he's got a couple of things in the pipeline, including the upcoming blockbuster "Need for Speed."
And if that doesn't work out ... hey, he could always sell meth.