Lauryn Hill -- Home Detention Will Have To Wait ... I'm Going On Tour!
Lauryn Hill
Home Detention Will Have To Wait...
I'm Going On Tour!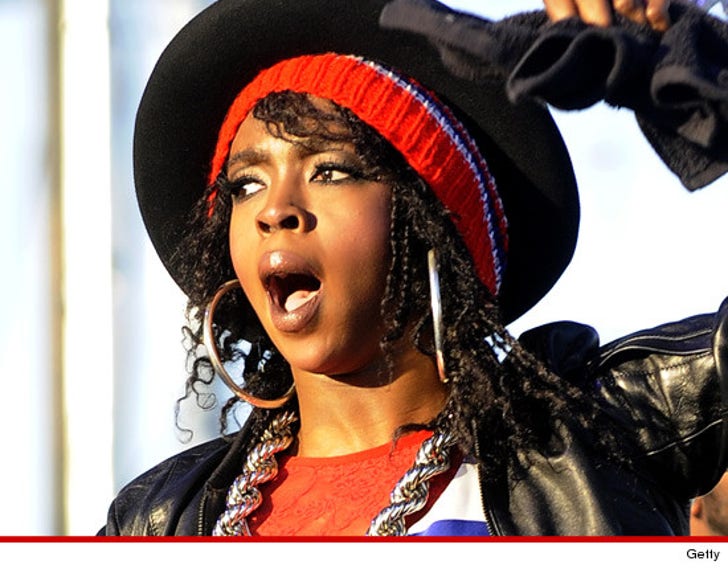 EXCLUSIVE
Lauryn Hill is about to be sprung from home confinement -- because we've learned she's going to sing sing.
Lauryn has been confined to 3-months of home detention as part of her sentence for tax evasion -- but here's the thing ... She wants to go on tour from Nov. 15th through Dec. 31st, so she asked the judge to give her a pass so she could tour -- and we've learned the judge is down with it.
As we reported ... Lauryn was freed from jail last week and she wants to resume her career STAT.
Lauryn -- who has a new single out -- can now start signing on at specific venues for the concerts. But prison officials will still keep tabs on her -- she'll have to run all the details -- dates, cities, hotels -- past her probation officer.
On New Year's Day ... the party's over, and Lauryn will have to return home to complete her home detention sentence.
We tried to get a response from Lauryn ... no luck ... even though she was probably home when we called.