The Game -- Goes on Attack Against Photogs for Khloe Kardashian ... 'You Thought Kanye Was a Problem?'
The Game
Attacks Paps for Khloe K
'You Thought Kanye Was a Problem?'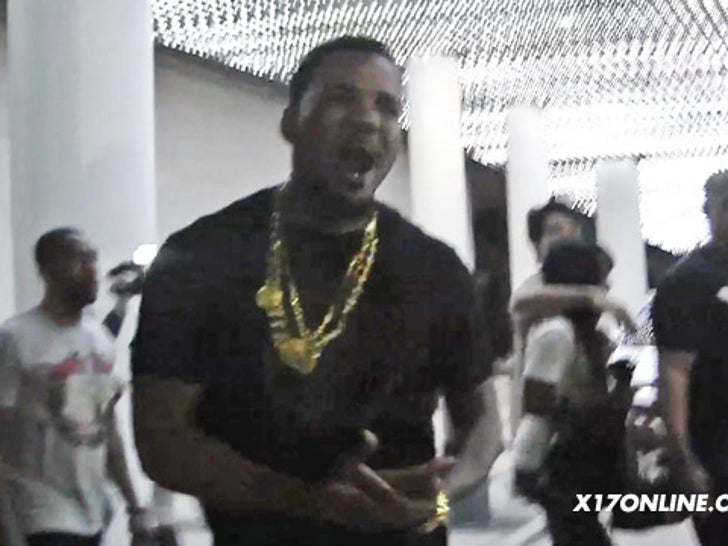 The Game lashed out -- threatening to go all Kanye on paps last night -- and it was all in defense of Khloe Kardashian.
Khloe and Game were getting swarmed as they walked out of Tru Nightclub -- where she was hosting -- and Game put all the paparazzi on notice, shouting ... "Put your cameras down, or there's gonna be 7 broke cameras!"
And just to make sure the paps were paying attention, Game played the Yeezy card, adding ... "You thought Kanye was a problem? I'm a REAL problem!"
As for what set Game off -- the crowd around Khloe was seriously obnoxious (see vid below) ... shouting comments about Lamar Odom's crack addiction, and coming on to her. Problem is ... the photogs weren't the ones yelling that stuff.
Kardashian women ... making rappers violent since 2011.