Riff Raff -- HIT WITH BEER CAN ... Tries to Fight Can Thrower
Riff Raff
HIT WITH BEER CAN
... Tries to Fight Can Thrower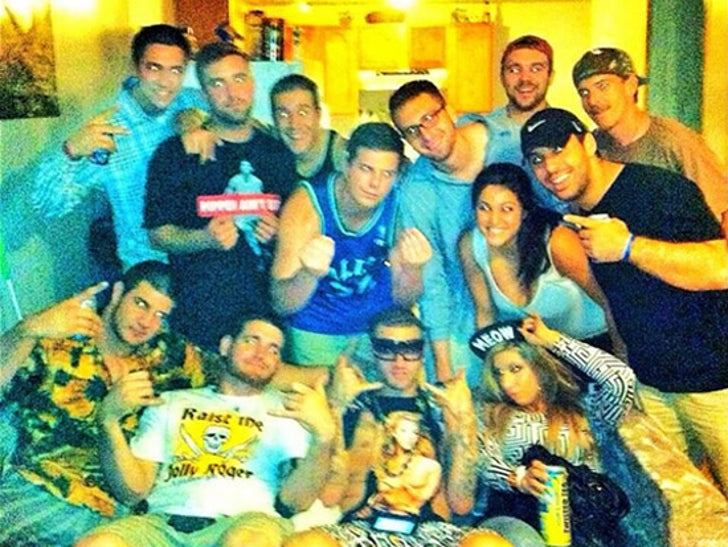 Twitter
Riff Raff went INSANE during a live rap performance in Ohio this weekend -- when someone threw a beer can that hit him in the chest ... and he challenged the guy to FIGHT HIM on stage.
Riff -- who believes he was the inspiration for James Franco's character in "Spring Breakers" -- was performing at Halftime Fest at Ohio University in Athens, OH when someone launched the can.
The rapper was so upset, he ordered the DJ to stop the track so he could yell at the crowd ... saying "The most sucka ass motherf**ker throwing the can ... I bet you won't step on the stage ... I will WHOOP your f**king ass."
Obviously, no one accepted Riff's challenge ... so he decided to end the show -- telling the crowd, "F**king throw a can on me? For real ... I'm done."
But Riff composed himself soon after the incident -- and took out his aggression on the Athens bar scene ... crushing beers at several local joints with some of the locals.
Good to see Riff isn't holding a grudge.