Sharon Osbourne -- Ex-Makeup Artist Sues 'America's Got Talent' ... I Fell Into a Hole & Broke My Leg
Sharon Osbourne
Makeup Artist Sues 'AGT'
I Fell Into a Hole & Broke My Leg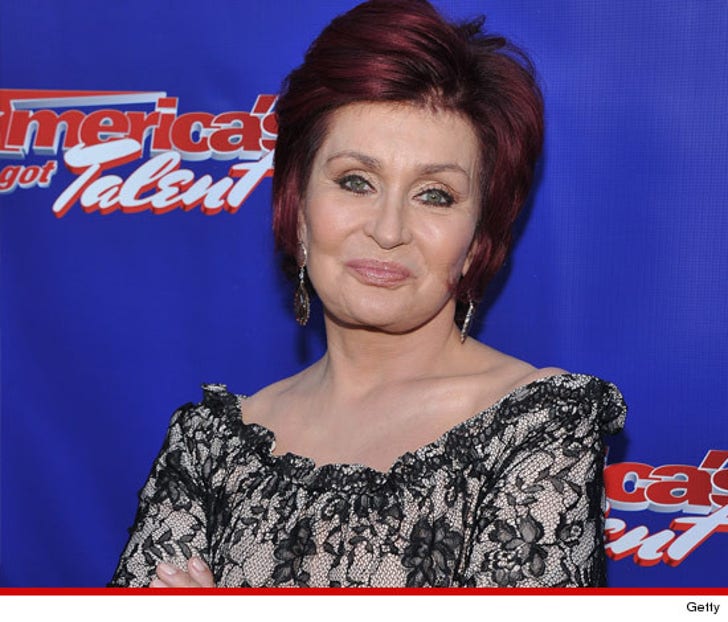 EXCLUSIVE
You know Sharon Osbourne is loving this -- TMZ has learned her former "America's Got Talent" makeup artist is now suing her arch-nemesis ... insisting it's AGT's fault he suffered a nasty workplace accident.
Jude Alcala -- who did makeup for 'AGT' in 2012 (including Sharon's) -- filed the lawsuit against NBC as well as producers Syco Entertainment and FremantleMedia, claiming he accidentally stepped into a hole in the stage last June ... and fell 6 feet, permanently injuring himself.
According to the lawsuit, NBC and producers negligently maintained the stage without proper warning signs -- and therefore ... it's their fault the accident happened.
Sources close to Alcala tell us, the makeup artist broke his femur during the fall, and damaged his shoulder so badly it required surgery.
We're told Sharon (who famously left 'AGT' on bitter terms last year) lent her full support to Jude after the accident.
Jude is suing for negligence and more, demanding unspecified damages. Calls to NBC and Fremantle were not returned.