Christina Applegate's Husband -- Photographer's Footage Shows the Angry Face-Off
Christina Applegate's Husband
Photog's Footage Shows
Angry Face-Off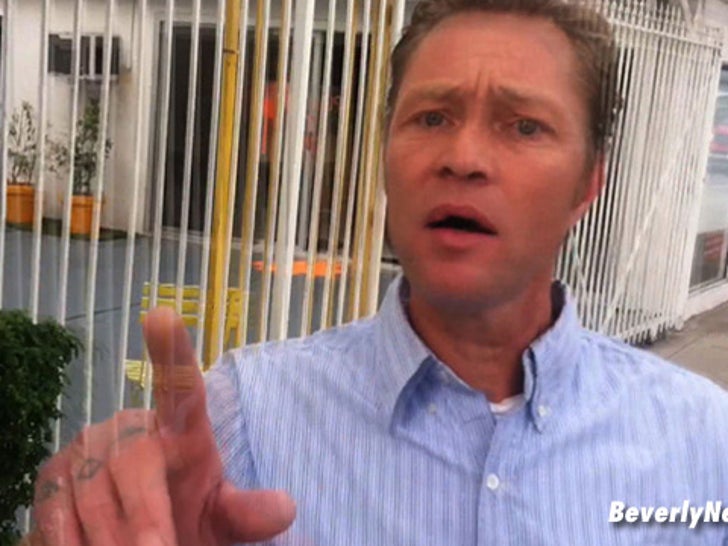 EXCLUSIVE
Christina Applegate's husband was mercilessly hounded by a paparazzo -- and may have gotten annoyed enough to reach out and smack the guy.
As TMZ first reported ... Porno for Pyros bassist Martyn LeNoble was briefly detained by police after a weekend incident where a freelance pap (not one of TMZ's) accused him of getting physical.
LeNoble told cops he was trying to stop the photog from shooting his family during their daughter's birthday party -- when the guy challenged him to a fight in a back alley.
The photog's own video backs that up, as he tells Martyn ... "Let's fight over there. Let's go to the alley. Let's see if you're a man."
Look, the paparazzo is clearly being an antagonistic jerk ... but LeNoble does appear to smack the guy's camera at some point.
Ultimately, the pap decided not to press charges ... maybe because he knew just how much he had baited LeNoble.