Christina Applegate's Husband -- DETAINED Over Alleged Pap Fight
Christina Applegate's Husband
DETAINED BY POLICE
Over Alleged Pap Fight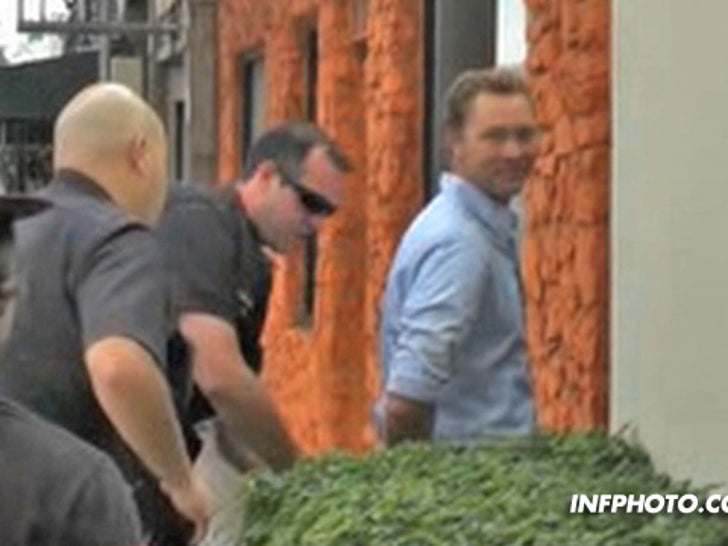 Christina Applegate's rock star husband was detained by police in Studio City yesterday after allegedly roughing up a photog ... but the Porno for Pyros bassist insists the pap crossed the line by taking photos of his child.
The video begins with rocker Martyn LeNoble being approached by police on a street corner in broad daylight -- he was detained, and patted down.
LeNoble -- who was not handcuffed and not arrested -- then begins to tell his side of the story ... insisting a paparazzo (not a TMZ guy) tried shooting photos of his wife and 2-year-old daughter at a birthday party.
LeNoble says, "I went outside to talk to him and he got physical with me ... he wouldn't back off."
At one point, LeNoble says the pap challenged him to a fight in a back alley -- saying, "Let's see what kind of man you are."
Eventually, LeNoble was released and sent on his way without further incident ... though it sounds like he may try to take legal action against the snapper.
Celebs are clearly drawing a line in the sand about kids and it's creating a lot of issues, because there are some photographers that are not backing down.
As far as the pap is concerned, law enforcement tells us the guy isn't pressing charges.