Keith Richards' Bomb Builder -- It Was Supposed to Be A Gift ... Keith LOVES BOMBS!!!
Keith Richards' Bomb Builder
It Was Supposed to Be A Gift
Keith LOVES BOMBS!!!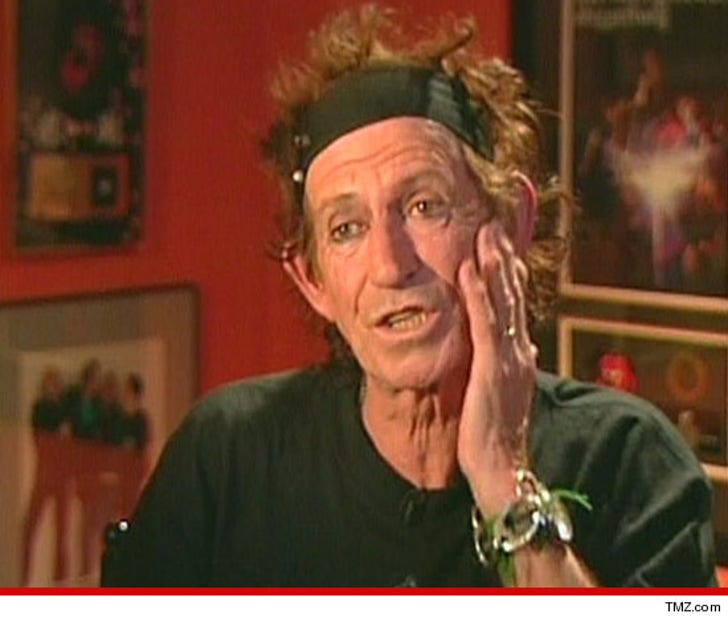 Breaking News
The 69-year-old man who planned to give a massive explosive to Rolling Stones guitarist Keith Richards has now offered up a bizarre explanation for his bizarre actions -- he built it as a gift ... because Keith loves explosives.
Joseph Callahan's lawyer tells us, "A friend of Mr. Callahan nine years ago met Keith Richards and he (Callahan) knew Keith Richards liked pyrotechnics, so he built this device in the event he met Keith Richards."
As we reported, Callahan was arrested a couple weeks ago after police entered his Connecticut mansion and discovered a terrifying arsenal of guns and explosives, including roughly 100 pounds of ammonium nitrate (the same chemical used in the 1993 World Trade Center bombing).
Callahan told police he was building an explosive to give to Richards, but didn't really explain why at the time. He was, however, adamant about not wanting to harm Keith.
Callahan was arraigned today on 112 counts of illegal possession of explosives, reckless endangerment, and manufacture of bombs ... but the case was continued to next month. He's expected to enter a not guilty plea.