UFC Fighter Andre 'Touchy' Fili -- I'm Bringing My Lucky Underwear
UFC Fighter
I'm Bringing My Lucky Underwear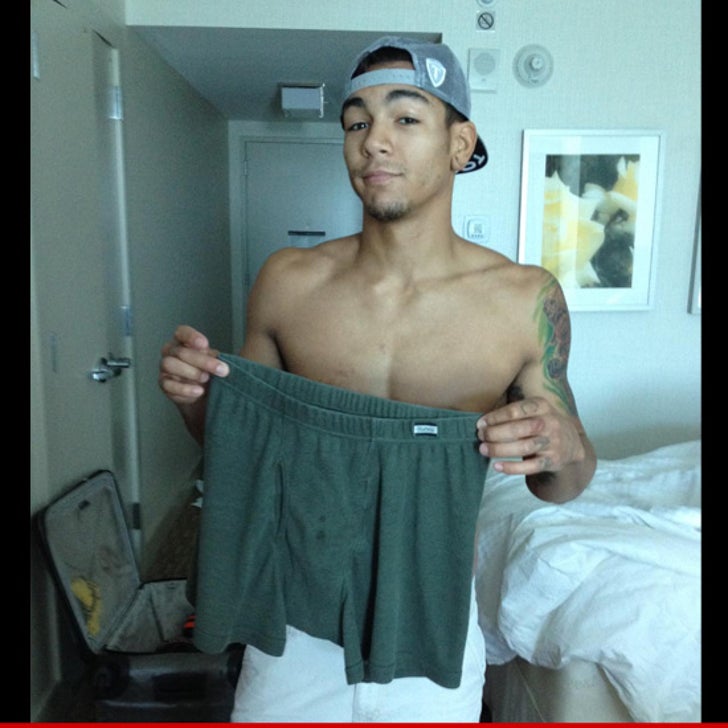 EXCLUSIVE
UFC newbie Andre "Touchy" Fili has a secret weapon for his debut fight tonight -- stained, old green underwear ... and the fighter is pretty confident it'll give him an edge.
Fili knows the underwear might turn some people off ... however Touchy's convinced they'll bring him luck -- since he wore them during his most intense amateur fights.
Sadly, Fili won't actually be wearing the crusty briefs -- they're too long for his new gear ... but Andre says they will hold down the fort in his hotel room during 166.
As for the drizzle stains ... he's had 'em a long time.