Wayne Newton -- 65-ft. Luxury Yacht Mysteriously Sinks
Wayne Newton
65-ft. Luxury Yacht
Mysteriously Sinks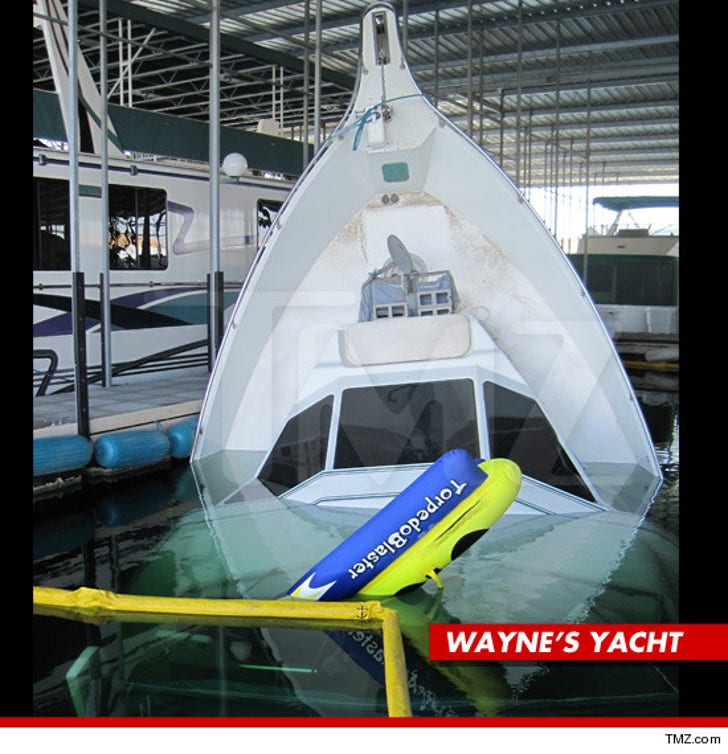 Sinking News
Wayne Newton's fancy boat is almost entirely underwater on Lake Mead, AZ ... and TMZ has the first pic of the sunken vessel.
Newton wasn't on board the 65-foot yacht when it went down while moored in a marina. The bow of the "Rendezvous" is all that's left above water right now.
It's a total mystery how the yacht suddenly sunk -- but a rep for the National Park Service tells TMZ the initial assessment is some sort of equipment failure.
This is the latest financial catastrophe for Newton ... who was sued last year by an ex-business partner over failed plans to turn his former home into a museum.
The Park Service told us it will begin salvage operations on the yacht this week, and then park service rangers -- and insurance investigators -- will begin their probe.