Jason Aldean -- Tour Bus KILLS Pedestrian
Jason Aldean
Tour Bus KILLS Pedestrian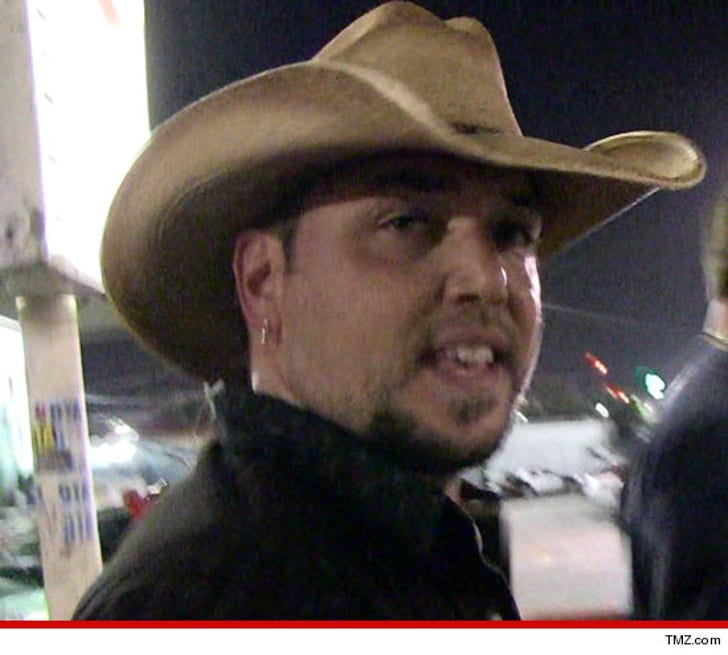 Exclusive Details
Jason Aldean's tour bus ran over and killed a man early this morning in Indiana ... TMZ has learned.
The accident occurred around 1:30 AM when Aldean's bus ran into a man who walked into the middle of the road ... law enforcement officials tell us.
Cops say Aldean was on the bus when the crash occurred.
We're told the bus driver was not at fault. In fact, cops tell us the driver did everything he could in an effort to minimize impact.
Sheriff Michael Morris tells us the victim was often seen walking around town ... but it's unclear why he walked into traffic.
Jason expressed his condolences afterward online and said, "In all the years I've been touring and all the miles we've driven, nothing prepares you for something like this to happen."