Eminem -- I Was NOT Lip-Syncing, But ...
Eminem
I Was NOT Lip-Syncing, But ...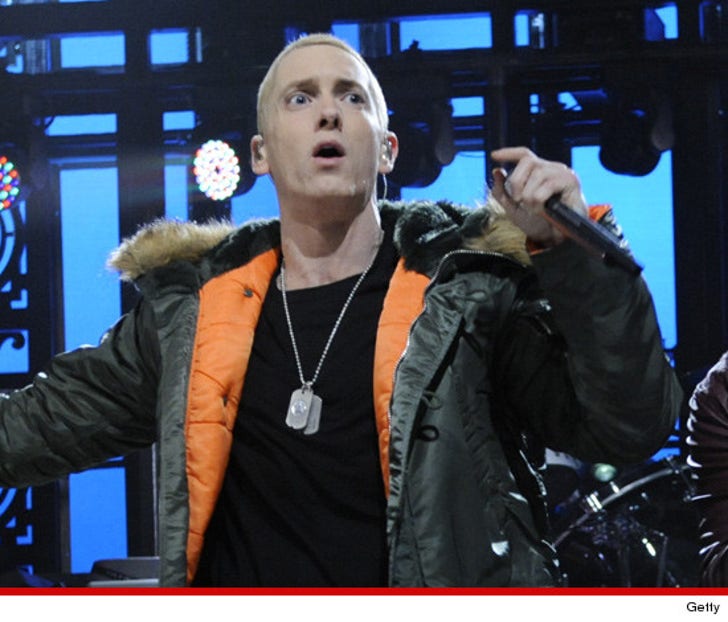 EXCLUSIVE
Eminem is claiming he didn't pull an Ashlee Simpson on "Saturday Night Live" this weekend ... TMZ has learned.
A rep for the rapper tells us Em was not lip-syncing during his performance of "Berzerk" ... but does admit he was using a vocal track underneath his live vocals.
Translation: live mic+vocal track = vocal help. Yes, technically ...it's not lip-syncing, but it's pretty damn close.
The rep adds, "He just likes this sound and if you listen to his albums they are done the same way."