Brooke Mueller -- Money Changes Everything
Brooke Mueller
Money Changes Everything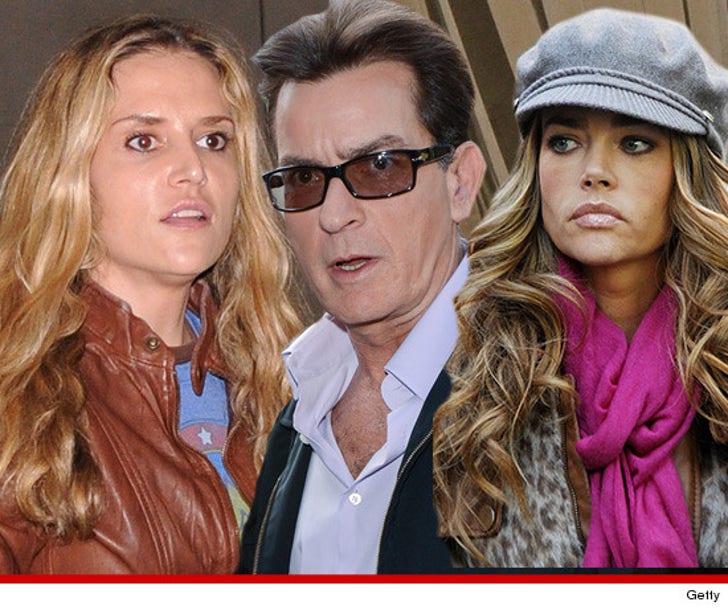 EXCLUSIVE
Brooke Mueller loves her kids, but her feelings over custody seem to have a direct correlation to how much money she was getting from Charlie Sheen.
-- Before Brooke lost custody of her kids, she was getting $55,000 a month from Charlie.
-- In May -- after DCFS removed twins Bob and Max from her house and gave them to Denise Richards under a guardianship -- Brooke fought tooth and nail to change the arrangement so that her brother Scott would get the kids. Sources familiar with the situation say Brooke wanted Scott because she'd be less likely to lose her child support if he had them.
-- In June, our sources say Brooke changed her tune with Denise, because there had been no movement to alter child support. We're told Brooke was downright cordial to Denise -- even grateful.
-- Everything changed in July, when Charlie filed legal docs to cut off Brooke's child support. Brooke was fighting Charlie, while Denise watched the kids.
-- In September, the family court judge cut Brooke's child support IN HALF. We're told the judge said Brooke could get the full amount back when she had the kids for a certain number of hours per week. Sources say that's when Brooke declared WAR on Denise, saying she was brainwashing the boys against her and scheming with Charlie to hurt her.
-- In October, it got even worse as it became increasingly obvious the twins had deep psychological problems. Denise was advised to take the kids to a psychologist but Brooke blocked the move. Our sources say it seemed Brooke was afraid the shrink would blame the emotional problems on her, and she would not get increased visitation that would trigger full child support payments.