David Ortiz & Shane Victorino -- Someone Buy Our Face Pubes [PHOTOS]
Ortiz & Victorino
Someone Buy Our Face Pubes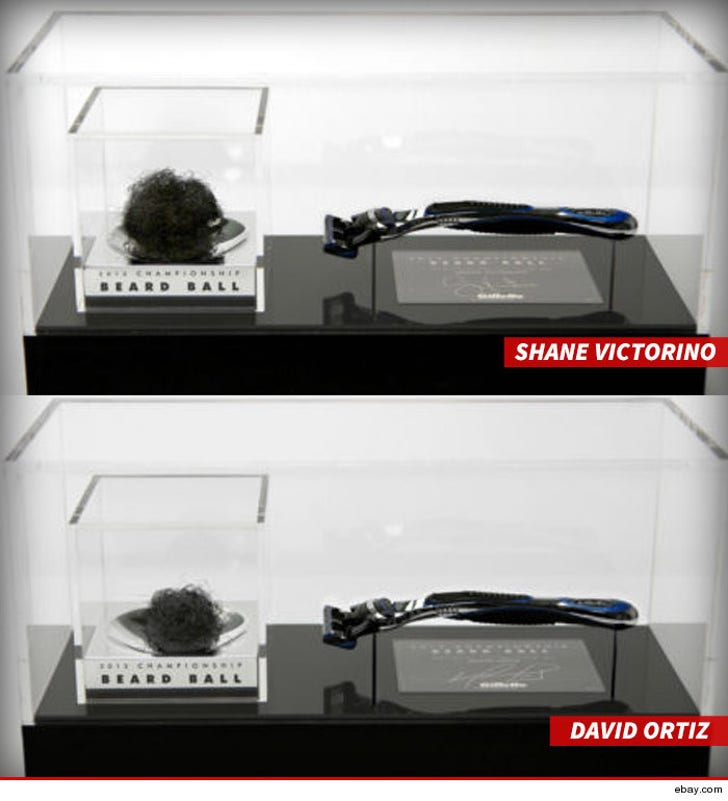 Bearding News
Here's your fluff piece for the day -- Boston Red Sox sluggers David Ortiz and Shane Victorino have shaved off their iconic playoff beards ... and are now auctioning off the face fuzz for charity ... in a collectible display case.
Ortiz and Victorino -- fresh off their World Series win -- recently buzzed their barbs for Movember, a global charity that urges men to grow facial hair in November to raise awareness about men's health issues like prostate cancer.
And here's where it gets awesome: the players' beard hairs have now been reassembled into separate hairball trophies ... and placed into glass display cases, along with the Gillette razors they used to shave them. 100% of the proceeds will go to Movember.