Dead Photog Chris Guerra's Mom -- I Think Justin Bieber's SUV May Have Killed My Son, and Fled
Dead Photog's Mom
I Think Bieber's SUV May Have Killed My Son, and Fled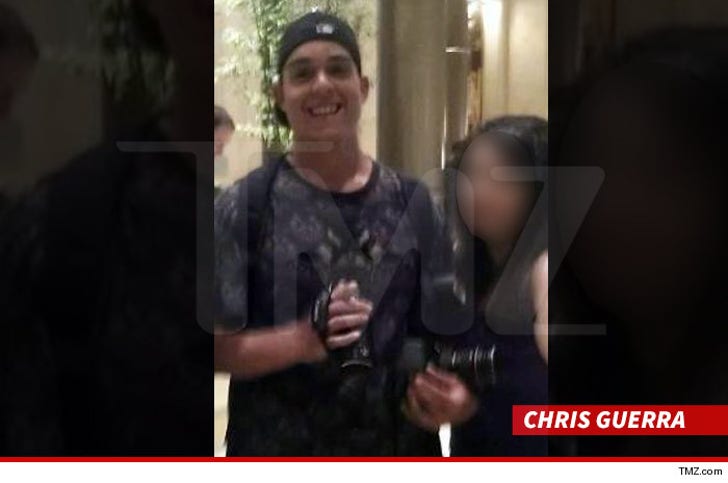 EXCLUSIVE
The woman whose son was killed while photographing Justin Bieber's Ferrari January 1 claims not one but TWO cars struck the photog. The second driver is wanted for felony hit-and-run and TMZ has learned the hit-and-run vehicle fits the basic description of an SUV in Bieber's entourage.
Bieber was NOT in the Ferrari. Lil Twist was behind the wheel when he was allegedly speeding on the 405, and a CHP officer pulled him off the Freeway. The deputy spoke to Twist and let him go, and then told photog Chris Guerra -- who was standing on the side of the road -- to get out of the area. As Guerra walked across the road, he was struck by a car, and shortly thereafter hit by a second vehicle.
Law enforcement sources tell TMZ -- based on surveillance video and forensic evidence -- the second vehicle that struck Guerra was a black, high-profile SUV that was either a Range Rover or a Hummer.
Guerra's mom believes it's possible the SUV could have been someone from Bieber's camp either trailing the Fererari or coming to assist Twist. Cops are not embracing or discounting the mom's theory ... and the investigation is ongoing.
We've contacted Bieber's camp for comment, but haven't heard back yet.