Lamar Odom to Khloe Kardashian -- No, I'm Leaving You!
Lamar to Khloe
No, I'm Leaving You!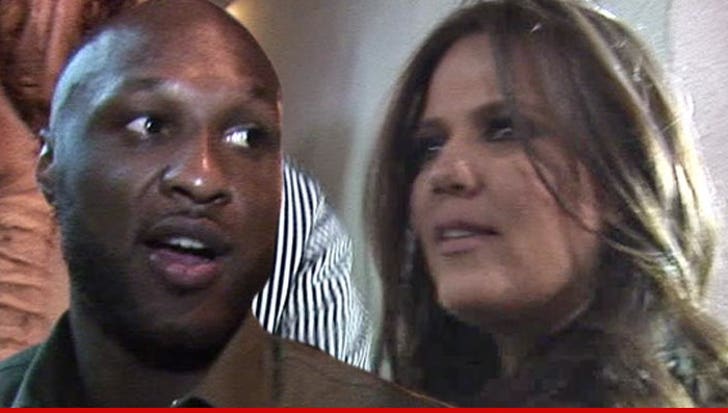 EXCLUSIVE
Lamar Odom is as done with his marriage as Khloe Kardashian and wants to get married again STAT -- to his basketball career ... sources connected to Lamar tell TMZ.
Now get this ... Lamar blames the infidelity on his friends who are "supporting me the wrong way by bringing girls around."
Lamar also casts blame on Khloe ... telling his friends, "I can't be f**kin' with Khloe. She brings out the bad side of me."
Lamar says he needs to "get married" to his basketball career and wants to ignore the past.
And that's the world according to Lamar Odom.