Shia LaBeouf -- Storms Out Of Press Conference ... Paper Bags Own Head
Shia LaBeouf
Storms Out Of Press Conference
Paper Bags Own Head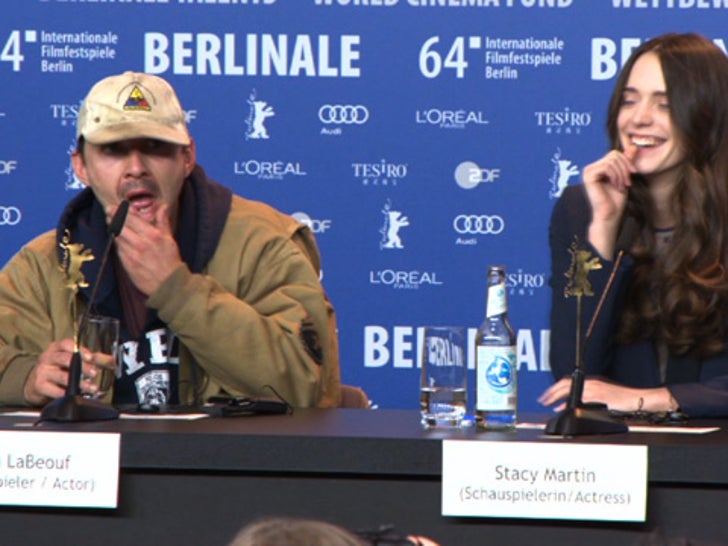 Shia LaBeouf proved he's dying for attention during the premiere of his new movie Sunday ... by storming out of a press conference in Germany ... then showing up to the red carpet with a paper bag over his head.
Shia attended a press conference in Berlin for Lars von Trier's "Nymphomaniac" ... and ten minutes in used a famous quote from a French soccer player to answer a reporter's question.
Shia -- who was missing a bottom tooth -- said, "When the seagulls follow the trawler, it's because they think sardines will be thrown into the sea. Thank you very much." Then walked off stage.
And if that wasn't thirsty enough ... he showed up to the actual premiere less than an hour later with a brown paper bag over his head (pictured below) that said "I am not famous anymore."
Britney Spears called ... she wants her meltdown back.