Ken Shamrock -- DON'T MESS WITH FERGIE ... Or I'll Beat Your Ass!!
Ken Shamrock
DON'T MESS WITH FERGIE
Or I'll Beat Your Ass!!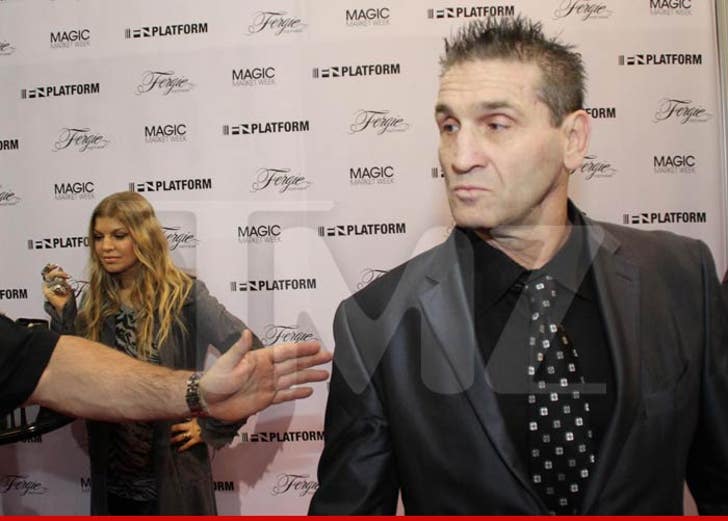 EXCLUSIVE
Ken Shamrock isn't afraid to put the black eye in Black Eyed Peas if ANYONE messes with Fergie -- because the UFC legend was part of her personal security team yesterday ... TMZ Sports has learned.
Shamrock -- who's now in the celeb bodyguard business -- was watching Fergie's back at a footwear convention in Vegas. We're glad to report everyone behaved ... Ken didn't need to choke anyone out.
As we previously reported, 50-year-old Ken is one of the top guys at Pro-Tect Global -- and has been charged with keeping big stars like 50 Cent and Kristin Cavallari safe.
Despite the fact he's rollin' with huge celebs, we're told the World's Most Dangerous Man was hit up for some autographs himself --- and, of course, he obliged.